Updated May 2021
Investing in the Victorian property market can have many benefits, depending on what your goals are. As VIC is a large state with many different regions and lifestyles, it is likely that an area is right for your investment journey.
Victoria Housing Market
Historically Victoria's property market has maintained steady growth in house and unit prices across the state. While Melbourne has maintained the strongest performance, especially in their housing market, 2020 saw a great opportunity for those looking to enter a more affordable market in the growth of Regional Victoria. 
While Melbourne's housing market saw a decrease in median prices of 1.57% and a minimal increase of 0.83% in unit prices from December 2019-2020, the rest of Victoria saw increases in their house and unit markets of 8.88% and 7.95%, respectively, in the same period.1 This boost for regional Victoria can be attributed to the impacts of coronavirus in Melbourne and the growing presence of a working from home culture as people were in search for more affordable and spacious homes.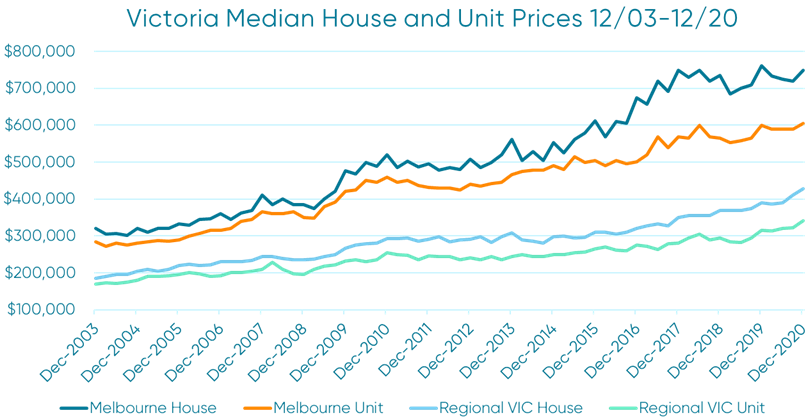 Source: Median price (unstratified) and number of transfers (capital city and rest of state)

After an unpredictable period for the housing market in 2020, which saw Victoria experience the longest lockdown period of any state in Australia, 2021 is showing a more positive trend across the state. Using REIV's Residential Market Index (RMX), we are able to understand the current trends of Victoria's housing market. 
As the below graph2 shows since January 2021 Victoria's overall property market is seeing strong growth, led predominantly by house prices as they reached their highest point on record of 154.4. In 2021, the price index for units also achieved their highest point of 146.7 in the week ending April 18. From 2017, the RMX can be used to understand the fluctuation of the overall Victorian  housing market to have an understanding of the seasonality and trends in property prices for the state.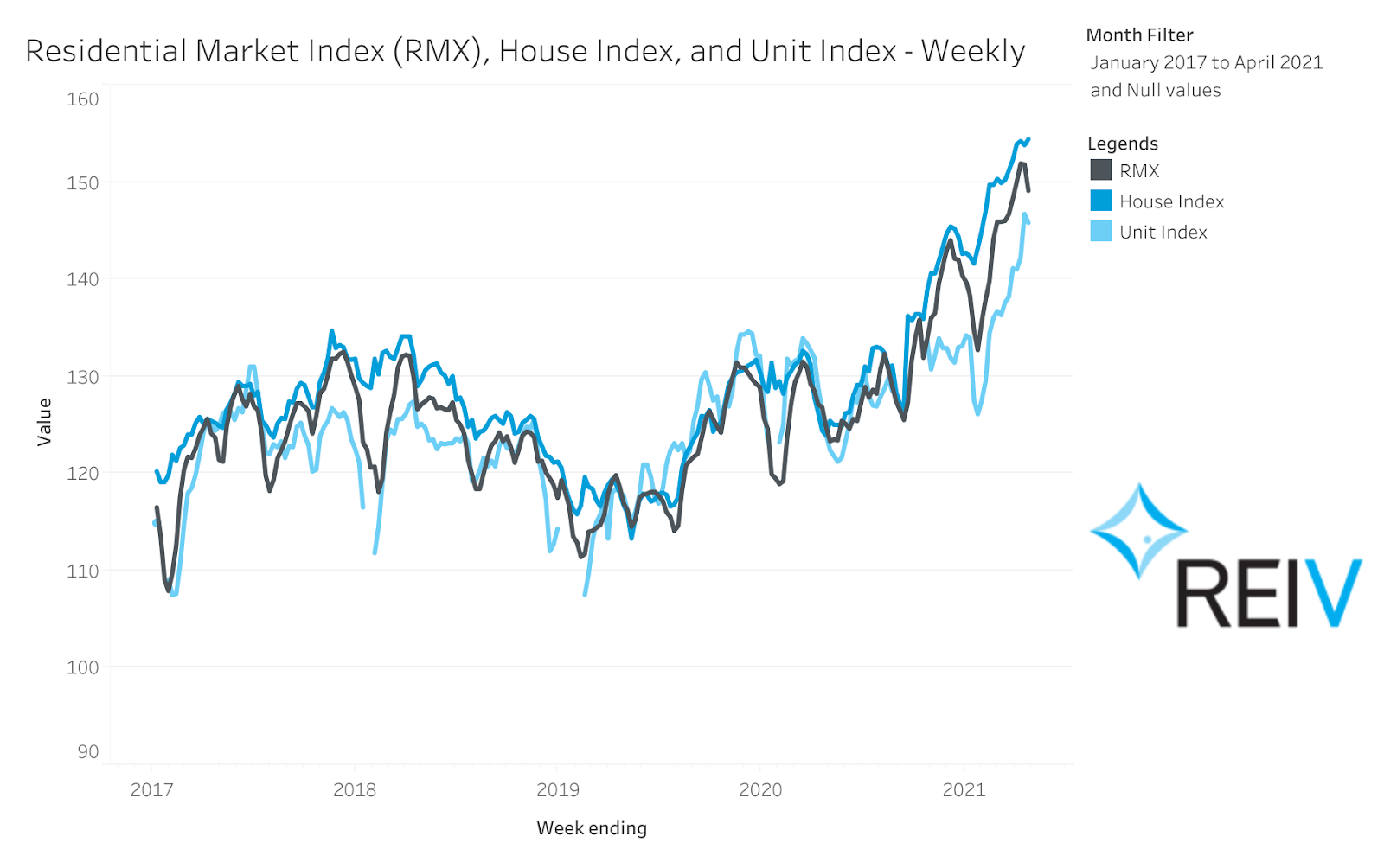 Source: https://reiv.com.au/property-data/rmx