Financial Planning
Financial planning | Gurminder Kaur in Blackwood & surrounds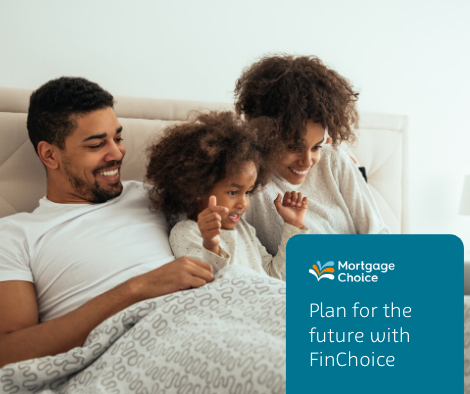 Building wealth for a financially fit future can require careful and strategic planning. At Mortgage Choice, we believe Australians from all backgrounds and income levels should have access to financial advice they can afford and trust, to help build the future of their dreams. Our financial planning team - FinChoice - are here to help.
Do I need financial planning?
Financial planning starts with understanding your goals for the future and putting a tailored financial plan in place to help you achieve them. Whether you are approaching retirement or just starting out, having a clear path to follow will assist you to prepare for significant life events. Financial planning can include the following services:
Evaluating your household budget
Setting realistic savings targets
Evaluating your personal insurance needs
Managing and growing your investment portfolio
Assessing your current superannuation and alternative options
Planning for your retirement
Estate Planning
With an almost endless list of financial instruments and investment options available, I believe that all Australians can benefit from holistic, clear and simple financial advice.
How can financial planning help?
Financial planning can assist you to make better choices with your money to help you afford the things in life that truly matter. As every customer has a different financial situation and life goals, we believe every customer requires a personalised approach. Our financial planning team will assist you to set realistic goals and develop an effective plan to achieve them.
Nothing in life is static. Once your financial plan is in place, we will schedule regular check-ins to ensure you are on track to meet your goals, evaluate whether your plan is still fit for purpose, and work with you to update your plan if required.
Book your first appointment for free
Our customers love working our own financial adviser from FinChoice to help our customers with their financial planning needs. FinChoice will assist to develop your financial plan to help you make better choices and afford the things in life that are important to you, now and in the future.
Because we believe in financial planning, Mortgage Choice will cover the cost of your first appointment with our financial adviser. This allows you to explore your own financial situation and the benefits that quality financial advice can provide.
Contact me today on 0426 669 751 to book your first free appointment with our FinChoice financial adviser.
I service the areas of: Seven Hills, Blacktown, Plumpton, Schofields, Quakers Hill, Riverstone, Rooty Hill, Doonside, Glenwood, Mount Druitt and surrounds.