Refinancing
Refinancing your loan | Gurminder Kaur in Blacktown & surrounds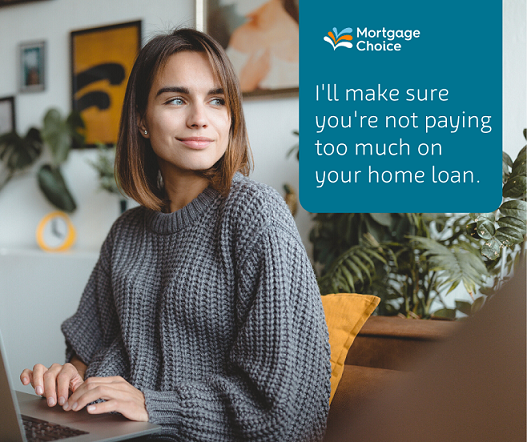 With interest rates are record lows in Australia, there has never been a better time to consider finding a better deal and refinancing your home loan.
The interest rates on home loans in Australia have fallen over the last decade to new record lows. If you have had your home loan for several years, it's likely that you're no longer paying the most competitive interest rate available. This could be costing you thousands of dollars extra than it needs to be. I offer a free Home Loan Health Check to check your home loan is still the best option for you.
What is refinancing?
When you refinance your home loan, you close your current home loan and open a new one with a different lender. This means that you are treated as a new customer and are able to access the most competitive market interest rates on offer.
If you've had your current home loan for some time, it's also likely that your financial situation has changed. Refinancing your home loan may provide an opportunity to consolidate more expensive debt such as car loans, personal loans or credit card debt.
How can I help you with refinancing?
The first step is for me to conduct a free Home Loan Health Check on your current loan. This means I compare your loan with other rates and features on the market, to determine whether your home loan is still competitive and is still the right option for you.
During this process, we will comprehensively compare your loan to hundreds of other options through our panel of over 20 lenders.
It's about more than just your interest rate
Although the interest rate is important, I also take the time to evaluate your financial position holistically. This includes considering the impact of any break costs or exit fees from your current loan, to ensure refinancing makes financial sense for you.
If you decide to refinance your home loan, I will assist you with every step of the process, including completing the application on your behalf, liaising with the lender to obtain approval, and ultimately settling your new home loan. My job is to make the refinancing process as easy as possible for you.
There is no charge to you for our home loan service
There is no charge to you for our home loan service, as the lenders pay us after your home loan settles. So what makes Mortgage Choice different?
As Mortgage Choice brokers, we are paid the same rate of commission regardless of the home loan you choose from our wide choice of lenders. This ensures we're focused on the right outcome for you and not for us.
Book your free Home Loan Health Check today!
As your local Mortgage Choice specialist in Blacktown, I pride myself on going the extra mile for my customers. That includes, getting you the best deal on your home loan. It all starts with our simple loan review. Book yours today!
To book in a free Home Loan Health Check that might save you money, contact me today on 0426 669 751 for a confidential discussion.
I service the areas of: Seven Hills, Blacktown, Plumpton, Schofields, Quakers Hill, Riverstone, Rooty Hill, Doonside, Glenwood, Mount Druitt and surrounds.
Is it time to refinance?
Our mission is to find the right home loan for your individual needs and to always have your best interests at heart. Plain and simple. Which is why we have such a wide range of lenders to choose from. We can search through hundreds of products to find something tailored to your situation. ~