Your Central Coast mortgage broker in Gosford - home loan specialists
Talk to Guy Lawrence & the team in Gosford for help with home loans, car loans, business lending, financial advice & more across the Central Coast.

For expert help with your finances, book a free, no-obligation appointment today - we'll come to you!
5.0 (47+ total reviews)
Aggregated from:







Call Us

Mortgage Choice Blacktown

Mobile - 0413 041 457
Office - 0413 041 457

Fax - 02 8814 8277
Open Hours

Mortgage Choice Blacktown

Monday - Friday 8.30am - 5.30pm
Saturday & Sundays by appointment

Free Appointment
Mobile Broker
Servicing across the Central Coast and down to Sydney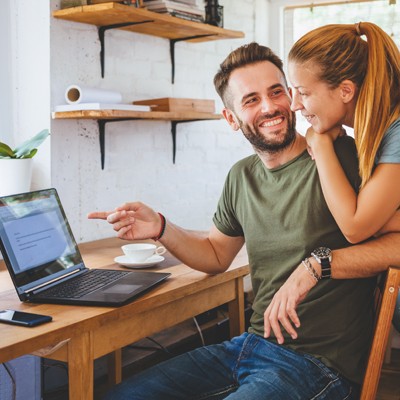 Latest home loan interest rates
Why choose Mortgage Choice in Gosford for your home loan and finance needs?
Mortgage Choice in Gosford was established in March 1998
We have helped thousands of people find the right home loan.
We will explain the home loan process in terms that are accessible and clear to understand.
We will compare over 20 lenders and offer you a choice of home loans from hundreds of competitive products available.
We will prepare all the paperwork and do all the running around for you.
Our office is located in the heart of the Central Coast region in Gosford for your comfort & convenience - or we can come to you.
Our home loan service is no cost to you because the lenders pay us.
Whether you are looking to purchase your dream home, an investment property or simply wanting to refinance your current home loan for a better deal, we are here to help you.
Our services
No matter what your financial position is or what type of finance you need, our Gosford team for the Central Coast can help. We have extensive experience across a broad range of finance products that include:
Call us to make an appointment or arrange a time to meet on 02 4322 3818.
Convenience with the benefit of choice
It's simple to get started with our Central Coast team - book an obligation-free chat to discuss your goals. We are always willing to meet at a time and place - across the Central Coast Region - that suits you.
Our expert mortgage broker, Guy Lawrence, will review all of the lending products from our wide panel of over 20 lenders, including the big banks, to present you with a choice of loans and lending strategies that will be suited to your needs.
By having access to such a large number of banks and smaller lenders, we're able to offer you tailored solutions with products that fit all of your needs, no matter the challenges you may have faced with approvals in the past.
The right home loan for your needs
Our mission is to find the right home loan for your individual needs and to always have your best interests at heart. Plain and simple. Which is why we have such a wide range of lenders to choose from. We can search through hundreds of products to find something tailored to your situation. ~
Client reviews
One of the most stressful times in my life, but Guy and Betty are professionals and they helped me get through it with the outcome i wanted. Thank you so much
Big Thankyou to guy and Betty for getting my finance through so quickly and easily through a stressful time . Great communication all th way
Highly recommend Guy Lawrence, a fantastic Broker

This is the second experience with Guy with buying and selling, though in between many more interactions. Guy has always been extremely helpful and attentive, always happy to jump on a call, talk things through, review circumstances and goals and the different options, liaise with other parties, this has been greatly appreciated.

Guy has made the e... read more
Guy was just tremendous in terms of providing us with curated advice in a timely manner. Would highly recommend Guy to anyone seeking related information
Due to all the unnecessary dramas of my current bank I was switching from, Guy Lawrence addressed the dramas and kicked goals for me. I totally would recommend Guy to anyone I know. 1010
Always available and very professional.
My wife and i recently purchased a property and Rob guided us through the Kaos that sometimes comes with buying property.
Through his professional approach , his thorough preparation and product knowledge and perserverance, im convinced that he is the reason that we are now happily sitting in and enjoying our new purchase.
I cannot recommend Robs services highly enough.
Thanks again Rob
Engaged Rob for a loan late 2019. We just wanted the lowest rate possible and he prescribed exactly that. Impressively, his continued service throughout the whole process from initial engagement right through to exchange was great. Always quick to reply or readily available to hear concerns or questions as the process isn't that familiar to us. Highly recommend Rob, knows his stuff, down to earth and diligent.
Robert at Mortagage Choice Gosford sourced, followed up and brought home for myself an excellent deal from a lender. Couldnt recommend Roberts services enough very happy with the customer care he provided in obtaining the right Mortagage package.
Due to a change in family circumstances, we found ourselves needing to borrow more money than we had planned in what turned out to be a very complicated mortgage. From the first time we met with Rob, his positive attitude gave us confidence that we would secure the finance we needed. Continual changes in our circumstances meant that it was a long drawn out process, however Rob was by our side the wh... read more
Step-by-step guide to home ownership
There are many steps involved in purchasing a property which can vary between residential and investment properties. This guide explains each step in order as well as what is involved at every stage of the purchasing process.