May 19, 2017
David Wilson
Whether you are buying or selling a property, you want to make sure the asking price is right. Are you paying too much? Or selling too low?

A Residex Comparative Market Analysis (CMA) property report is a vital tool for both buyers and sellers helping you understand more about an individual property and the market it is being sold in.

The Residex CMA gives you insights into the different indicators that contribute to the value of a property.

If you are buying, this report helps you understand the value of your target property, and potential price points that will be attractive to the seller.

If you are selling, this report is a good tool to help you check the information being given to you by your agent and ensure your expectations for your property sale price are within the realms of the market.

Also for investors, a CMA property report includes rental estimates to help you understand what the property is likely to rent for and ensure your revenue predictions are made upon an accurate basis.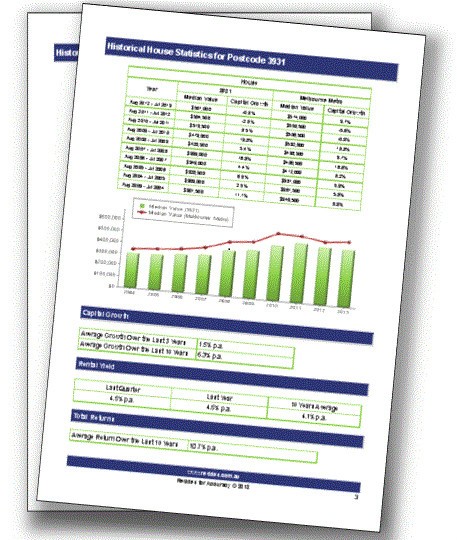 Each CMA property report contains the following: -
A Price Estimate and Confidence scale
A Rental Estimate
Supporting test information
The predicted growth of the suburb where the property is located over the next 5 and 8 years
Sales history for the property (if available)
Indexed sale price for the property (if available)
Suburb median value
Suburb median rent
Range of values in the street
Comparable sales with indexed sale prices
Suburb capital growth and median value
Suburb's demographics
All Mortgage Choice Greensborough customers are eligible for a FREE Residex Comparative Market Analysis (CMA) property report when they book an appointment with us.

So what are you waiting for? To obtain your FREE CMA property report, call us today on 9432 6070 or contact us online at the top of this page.