Download your free eguide
Download one of our guides below for detailed advice, tips and tricks on buying your dream home.
First home buyer's guide
Purchasing your first property can be an overwhelming process and there may be steps you are unsure or unaware aware of. This guide will walk you through all of the steps involved in the buying process.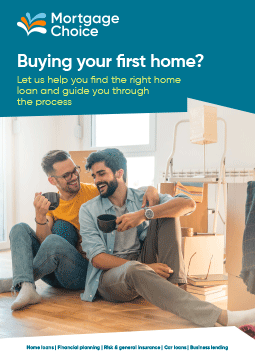 Property
investor

guide

Our free, downloadable guide explains the costs and steps associated with the purchase of an investment property, positive/negative gearing as well as pros and cons of houses vs. units.
Understanding
guarantors

guide

Buying a property is one of the biggest financial commitments you'll make. A guarantor might be the helping hand you need to get into property sooner. We explain in this guide what a guarantor is, who they are, and how you can benefit.
Step-by-step

guide to home ownership

There are many steps involved in purchasing a property which can vary between residential and investment properties. This guide explains each step in order as well as what is involved at every stage of the purchasing process.
Talk to your local broker today