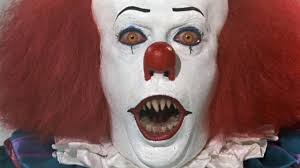 According to recent data from Mortgage Choice's Evolving Great Australian Dream whitepaper, nearly one in five Australians said they did not consider themselves 'money smart'.
Our research shows that 21% of Australians do not think they are money smart or financially savvy.
It is a startling statistic as it suggests one fifth of Australians lack the confidence needed to make good financial decisions.
There are a range of reasons why people may feel as though they are not financially savvy. According to our survey, 28.8% of Australians couldn't find the time to improve their financial knowledge, while a further 11.7% said they would simply rely on their 'friends and family for financial advice.
In addition, 15.2% of Australians said they just weren't interested in building their financial knowledge and happy to be complacent when it came to their finances.
Now was the ideal time for all Australians to get on top of their finances.
Australians shouldn't be spooked by their finances.
We should be abreast of their financial situation. The more we know, the better off we will be.
However people who didn't feel 'in control' of their finances needn't worry.
There are plenty of easy things people can do to get on top of their finances and live a 'financially savvy' life.
1. Pay with cash
While credit and debit cards can be a convenient method of payment, if left unchecked, they can cause problems.

We are quickly moving towards being a cashless society, with many Australian consumers relying on credit and debit cards to make purchases.

While cards are a convenient way of spending, you can easily lose track of your spending and in some cases, rack up debts.

If you don't trust yourself to spend within your means and find it easy to lose track of your spending, it might be worth considering using cash to buy everyday items such as groceries. It's a great way to avoid overspending and will make you think twice about buying things you may not need.
2. Budget, budget, budget
If you want to get on top of your finances, the best thing you can do is create a budget.

A good budget will include all of your regular outgoings and earnings factored in.
Things like travel expenses, groceries, rent/mortgage payments, telecommunication bills, etc should all be included in your budget. The more detailed your budget is, the more successful it will be. A detailed budget will show you were you are potentially overspending and where you may be able to cut back.

3. Review your situation
Once you have drafted a detailed budget, you will be able to see how much money you are dedicating to certain things like your phone bill, electricity, gas, water etc.
From there, it is critical that you get online, do your research and make sure you are in the best product for your needs, or partnered with the right companies. If you take a set and forget attitude towards your finances, you could find yourself spending more money than you need to.

By taking a proactive approach towards your finances, you may even find that you are able to bundle up certain expenses – like phone and internet – saving you money in the process.
4. Set a savings goal with a family member
Research has shown that people are far more engaged when working with other people towards a common goal.
So, in order to save, it might be a good idea to do it with family and friends. We all love a bit of competition and this is a great way to keep you focused on your goal.
5. Don't be hard on yourself
While it is important to take a proactive approach towards your finances, it is critical that you don't be too hard on yourself if you fail to follow all of the above mentioned steps exactly..

We are not robots and we do have moments of weakness in which we make poor decisions.

Rather than beating yourself up over it, you should factor this into your budget by setting aside money that you can freely use for your own leisure.

It's great to save money, but at the same time, it is important that you enjoy it as well. In other words, don't be afraid to treat yourself once in a while.
If you want a local home loan expert to review your situation and make sure everything is right, give Ian Celantano a call from Mortgage Choice in Bayside and Kingston on 9585 2000 or 0423 663 463, or send through an email with your questions to ian.celantano@mortgagechoice.com.au.
With access to hundreds of loans to compare we can tell you the costs for each loan, how to avoid paying too much and if switching is the right thing for you
What's even better at Mortgage Choice Bayside and Kingston is that our service is at no cost to you and we get paid the same commission regardless of which lender you choose - so you can be confident that our recommendations are provided based on what's best for your needs.
Follow us on Facebook or Google+ to keep up to date on the inside info from the home loan industry