Financial Planning
Financial Planning in Mentone & Surrounds | Mortgage Choice
Need some financial planning advice? Talk to Ian Celantano and the team in Mentone who can help you find the right loan and finance options available.
Make better choices with your money so you can afford to do the things in life that are important to you, now and in the future.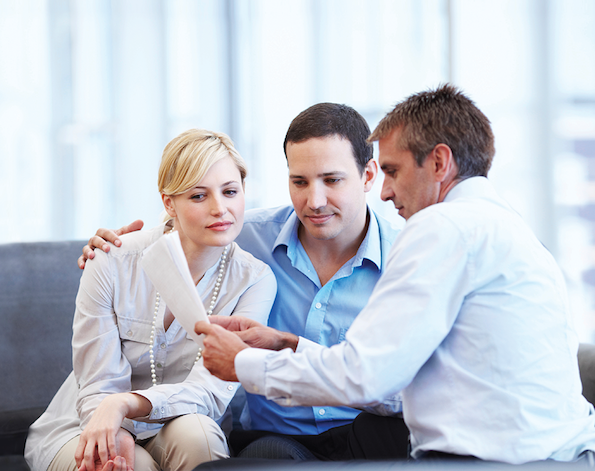 What is financial planning advice?
Quality financial planning advice is all about sensible money management. It can cover everything from helping you set realistic goals and developing a plan to achieve them, right through to reducing personal debt, ensuring your family's financial wellbeing is protected with appropriate insurances or making the most of your super.
Laying the foundations of your financial wellbeing
When building a house, you need to make sure that there are strong foundations, supporting your roof. It's the same with your financial wellbeing – you need to make sure you have all the foundations in place to support what it is you are trying to achieve.

We can help you work out which building blocks you need, like managing your budget, buying property, sorting out your super, or investing in shares. Watch this video to find out more.
Who could benefit from financial planning advice?
No matter what's happening in our lives, we can all benefit from financial planning advice. You may need help with budgeting and saving, or growing a portfolio of investments. Financial planning advice can even help you manage your money through major life changes like getting married, starting a family or living life to the full in retirement.
Why

choose Mortgage Choice

Financial Planning?
Developing a plan, working with you
Our financial adviser will develop a tailored plan for your needs with a range of strategies suited to your goals and circumstances. We offer a range of ongoing service packages where we'll continue to meet with you for formal and informal reviews to monitor your progress and finetune your plan if necessary.
You're in control
Our financial adviser will work with you to determine the scope of advice and formulate a financial strategy which you are both comfortable with. They will then discuss with you the costs for each area of advice related to your strategy.
Nothing will go ahead without your say so, meaning you are in complete control of the process. We are committed to making sure you are comfortable with the strategy that is being put in place and understand exactly what you get for your money.
We believe that every Australian has the right to home loan and financial advice they can trust and afford.
Our transparent and consistent pricing structure tells you exactly what you'll get for your money so you are always in control. No hidden fees… no surprises!
Our useful financial planning resources
You may not be ready to meet face to face yet and that's ok. Here are some very useful tools and resources to help you get started in assessing your financial situation.
Talk to Ian Celantano from Mortgage Choice Mentone, your local financial expert and adviser on (03) 9585 2000 or 0423 663 463 or email us at ian.celantano@mortgagechoice.com.au