March 15, 2016
Ian Robinson
​​According to the latest Australian Bureau of Statistics data, China is ranked as Australia's fifth largest investor. So why are so many Chinese investors choosing Australian property? It's quite simple really: affordability and luxury.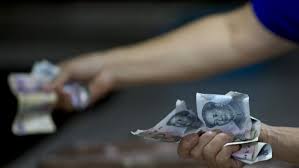 ​China's larger cities house some of the most expensive properties in the world. Despite this, many of the wealthier members of society, who already own several properties in China, want to diversify internationally. According to Juwai.com, a website where the Chinese can search for international property, 63 million Chinese have the wealth to purchase property overseas. And for a lot of them, they're looking for places where their children can get a good education and where there is security of wealth so they can prepare for their retirement.
The ability to own a property for life is also appealing to Chinese investors. In China, Property Rights Law dictates that homeowners are only permitted a 70-year term for residential purposes. In Australia there is a stable and fair rental income, compared to a low rental income in China. Also, loan repayments begin at settlement, whereas in China, repayments start from the approval of the loan. This means, for people investing in Australia, there is more time to raise the capital.
How Chinese investors differ
You need to remember that while each client is different, each culture is different too. For example, in Asian cultures, a lot of emphasis is placed on property. In Asian culture, a house means home. While Australian couples can get married and move into a rental property, an initial request from both families in Asia would be that there is an owned property to move into.
There are some standout differences between working with a Chinese investor and an Australian one. Sometimes the Chinese can be a bit more aggressive. They also prefer property and land, rather than other investment options, and they're normally quite wealthy. Finally, there is the lack of local knowledge that they may well need assistance with.
Tips to make it work
When it comes to working with Chinese investors, There are some tips. Understanding their way of thinking is key. This means talking to them at length so you can fully understand what it is they want and why they want it. Its important to follow their instructions and then guide them through local regulations so they fully understand what is involved in purchasing property in Australia. The most important thing is to be their friend, Trust will come with friendship,