Jaden Husin: Mortgage Broker servicing Kenmore and surrounding areas including Toowong, Saint Lucia, Taringa and Oxley
Meet Jaden Husin: From mastering the art of selling Brisbane's elite real estate to excelling in mortgage broking, Jaden's expertise is unmatched. His transition to brokering is fueled by a dedication to his clients. With a track record of excellence, a client-first mindset, and impeccable communication, you can trust Jaden to secure the perfect home loan for you. For personalised service, you can contact him 7 days a week.
5.0 (8+ total reviews)
Aggregated from:







Call Us

Mortgage Choice Bellbowrie

Office - 0420 771 212
Open Hours

Mortgage Choice Bellbowrie

Monday - Friday: 9:00am - 5:00pm


After hours by appointment

Free Appointment
Start your home loan journey today
Are you looking for the right home loan?
Jaden Husin is your go-to mortgage broker in Brisbane, equipped with the knowledge to guide you through the home loan journey, he'll break down the advantages and drawbacks of various loan types, ensuring you make an informed choice that aligns with your unique needs.
As your local Mortgage Choice broker servicing the Inner South West of Brisbane, Jaden is committed to:
Delivering fully transparent advice tailored to your needs
Keeping you in the loop throughout every stage of your application
Easing your stress by handling all the paperwork
Breaking down complex jargon into language that's easy to understand
And the best part? All these services come at no cost to you. Don't burden yourself with the daunting task of sorting through hundreds of home loans to find the right one, just get in touch with Jaden Husin and let him guide you through the process. Talk to him today to find out more information.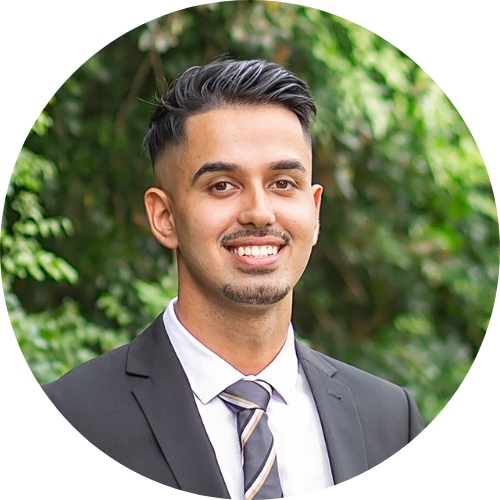 Jaden can also assist you with
Car and asset finance
Construction loans
Personal loans
Commercial property finance
SMSF loans
Why you should work with Mortgage Choice Broker Jaden Husin?
When finding the right Mortgage Broker, it's important to choose one that you can trust and one who will take the stress out of the process. When you choose Jaden Husin as your Mortgage Choice broker, it means you are choosing efficiency, convenience, and a stress-free mortgage experience.
Jaden is committed to finding the right home loan solution that is precisely tailored to your needs. Best of all, Jaden offers a fully mobile service right here in Brisbane - he can bring his expertise to you wherever you are. Get in touch with Jaden this week to start your home loan discussion. 
Contact Jaden Husin today on 0420 771 212 this week.
Discover your borrowing power!
When you're ready to purchase a property, it can be helpful to know what your borrowing power is. In other words, how much you can afford to borrow. Use our helpful home loan calculators to find out what your borrowing capacity is, so you can have confidence when it comes time to find the perfect home. Check them out here!
Jaden Husin can help you make sense of your home loan, no matter your needs. Get in touch today on 0420 771 212.
The right home loan for your needs
Our mission is to find the right home loan for your individual needs and to always have your best interests at heart. Plain and simple. Which is why we have such a wide range of lenders to choose from. We can search through hundreds of products to find something tailored to your situation. ~
Client reviews
As I'm sure most readers will understand reaching out to customer support about an issue is often so frustrating. You get automated response emails and every email feels like it was copied from a template.
This is where Jaden was different, he was always available and in constant communication with me throughout the finance process. Made me feel valued as a client and answered any of my questions when... read more
In this fast-paced housing market, where agents weren't getting back to me, being quick to respond can make all the difference, and Jaden consistently delivered on that front. For anyone looking for a mortgage broker who will not only get the job done but also genuinely care about your aspirations, I wholeheartedly recommend Jaden. thanks again mate
Jaden's approach was super easy and casual. Learned so many things along the way thanks to jaden explaining every detail in the process to me haha. Thank you again Jaden
Refinancing our home loan through Jaden was a breath of fresh air, again It's our second time around with Jaden, and his professionalism, clarity, and speedy service remain unsurpassed. He didn't just process our application swiftly, but also made us feel valued. We're not just clients to Jaden and his team, we're people. The personal attention we received, truly, made all the difference. Couldn't recommend Jaden more, he's genuinely a people-first broker
Jaden assisted us with our recent refinance property purchase and all I can say is that everything he does is transparent, and thorough which is exactly what we were looking for. If you need a broker who is going to prioritise you and look after you.. Jaden is your broker.
We refinanced our home loan with Jaden and would highly recommend him. It was our first time refinancing and we expected it to take some time, however the entire process was very quick. Jaden was very responsive and answered our questions promptly and professionally, and made sure to provide us with options and catered to our needs. Thanks again - Ricardo and Wendy
We have previously always gone to our bank for anything related to our mortgages. Jaden was recommended by a friend and we decided to book a discovery call just to get some advice. We ended up trusting Jaden with our refinance a couple of weeks after and definitely would recommend Jaden to anyone coming off a fixed rate. - Yiang B
Had the pleasure of working with Jaden on a few occasions, definitely would recommend him if you're looking to get a foothold in the property market. Thanks again mate.
Step-by-step guide to home ownership
There are many steps involved in purchasing a property which can vary between residential and investment properties. This guide explains each step in order as well as what is involved at every stage of the purchasing process.