Your local Mortgage Choice home loan experts in Ellenbrook & Ballajura
At Mortgage Choice, we take the time to understand what you need from your home loan and finances. We go above and beyond to find the right home loan for you from our panel of over 20 lenders.

Give us a call today to get started!
Call Us
Office - 0421 131 104
Fax - 08 9296 7867
Open Hours

Monday - Friday: 9:00am - 5:00pm


After hours by appointment
Address
PO Box 2223
ELLENBROOK,

WA

6069



We go above and beyond to make the home loan process easy
Your choice of home loan can be as important as the property itself and with the right one, you can enjoy your home a little bit more.
That's where Mortgage Choice comes in. With over 20 years experience, we know that finding the right home loan is important, but it can also be complicated. Many people spend hours researching home loans online or go straight to their bank and still don't know which one to choose.
Our husband and wife team, James & Julia from Mortgage Choice in the Ellenbrook, Ballajura & Beechboro areas can help. Julia and James have over 20 years experience in the mortgage broking industry.
We have a panel of over 20 lenders, with hundreds of home loan and investment loan products all with different rates and features. Whether you are looking for your first home loan, an investment loan or to refinance your current home loan, we can find you the right one.
We are your advocates with the banks
The Mortgage Choice team has lots of experience with lenders and the home loan process.
One of the owners of Mortgage Choice in the Ellenbrook and Ballajura areas, Julia, was a bank manager with NAB so we know the ins and outs of the process!
Our job as your home loan support team is to be your advocates with your chosen lender, doing the paperwork and follow up to make sure that your home loan is going through. And if you have any problems at all, the experts at Mortgage Choice are here to help.
We make getting your home loan easy
The home loan process can sometimes be tricky. And that's why we love helping our clients by making the home loan process as stress free and easy as possible. We go the extra mile to make sure you settle with the minimum amount of paperwork and stress. Leave the stress to us!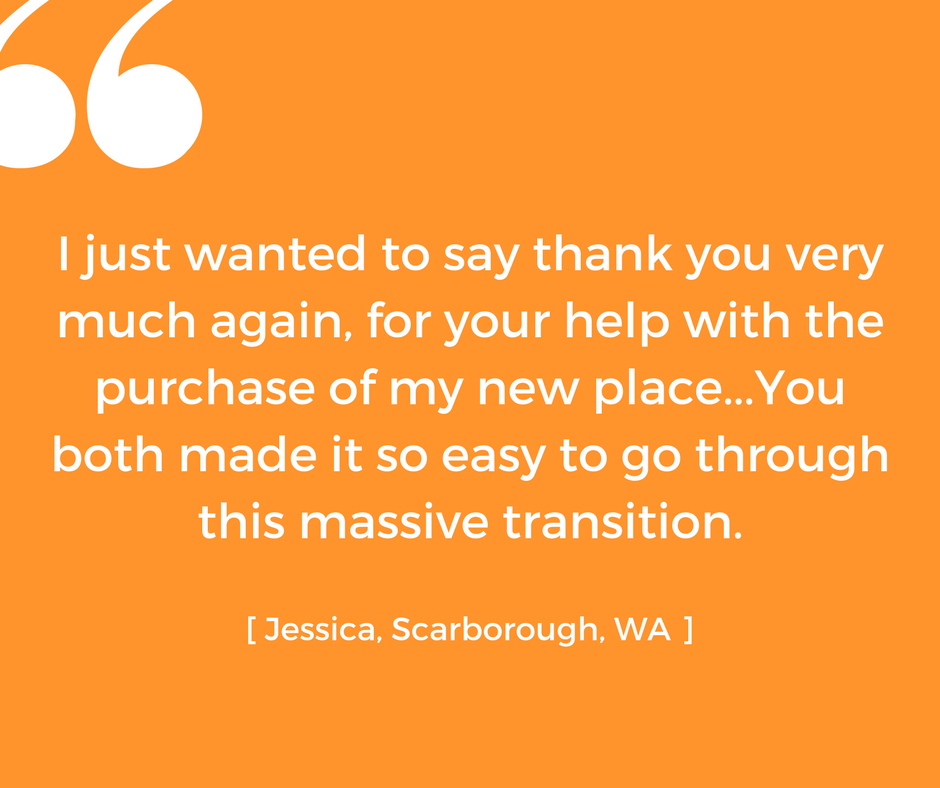 See more of our client reviews here.
Our home loan service is also no cost to you as your chosen lender pays us after your home loan settles, giving you access to over 20 years experience at no cost.
So, let's get started!
We have a fantastic team and an excellent reputation in the local Ellenbrook area, and we look forward to helping you.
We offer a mobile service (home or work) to make even more convenient for you to get started. We service the areas of Ellenbrook, Ballajura, Beechboro,The Vines, Caversham & surrounds.
Call us today on 08 6296 7218 or click on the Contact us button at the top of the page.
We can help you with
Home loans

Investment loans

Refinancing your current loan

Debt consolidation

Upgrading to your next home

Car Loans

Personal loans

Risk/Income Insurance

General insurances

Business lending

Equipment finance

and more.
We are specialists in helping
PAYG Income earners

Shift workers

FIFO's

Self employed earners
The right home loan for your needs
Our mission is to find the right home loan for your individual needs and to always have your best interests at heart. Plain and simple. Which is why we have such a wide range of lenders to choose from. We can search through hundreds of products to find something tailored to your situation. ~
Knowledgeable, friendly, dependable and meticulous are all words that come to mind when I think of Julia and Jim Blacker at Mortgage Choice. Julia and Jim have just arranged a second mortgage for us and their service is simply outstanding. Julia explained our options clearly and carefully and answered all of our dumb questions patiently. Julia and Jim left no stone unturned in their efforts to get us the best deal and made us feel relaxed and confident about the whole process. We were kept informed of the progress of the both applications at every stage. I cannot recommend tJulia and Jim Blacker highly enough if you are seeking professional friendly advice on your best options from a dynamic pair that work hard to ensure that you get the very best deal available. I intend to use Julia and Jim for all of our future financing requirements and have already recommended them highly to friends and family. All I want to say in conclusion is thank you Julia and Jim for helping us achieve such a good deal - you were brilliant!
We would highly recommend Jules and Jim to any one who is thinking about purchasing a house. They went above and beyond our expectations on getting us finance, they communicated well with us the whole way through the process. We will definitely be returning to them when we buy our investment property.
Thank you so very much for everything you have done for us in getting our first home together. We are so grateful for all your work and efforts in making the process as smooth as possible. You have have made our dreams of owning our own home a reality and we are so happy! Thank you once again.
I am writing to say thank you to you two. Thank you very much Jules & Jim for all your help and advice while I refinanced my mortgage. Thanks for securing me the best interest rate and deal. Your service was so professional it took all my stress away! I'll be sure to recommend your service to my colleagues. May I take this opportunity to wish your business all the success in the years to come you truly deserve it!
Julia and Jim helped us with our new investment purchase in Geraldton. They helped with our application, had our new loan approved and came back to witness all our documentation prior to settlement. Everything went without a hitch. Jules & Jim made it a seamless experience and took all the stess away from us. Thank you.
Thank you to two people that go over and above the rest. Constant communication and endless hours of running around was carried out. Nothing was too hard or unachievable. Always available for assistance and guidance. If you want to achieve your dream call either Julia or Jim. They will do everything humanly possible for you to attain it.
I just wanted to say thank you very much AGAIN, for your help with the sale and purchase of my new place. I could not be happier with the result, and you both made it so easy - as always - to go through this massive transition. Leah was lovely to deal with and as I have done in the past will always recommend you to family and friends. You communicated so well, kept me in the loop and always had my best interests at heart, so I thank you and hope to deal with you in the future.
I hope you have a wonderful Christmas and New Year, all the very best.