Car loans & leasing
The right car finance offers a very smooth ride
You focus on the car, while we work hard to give you a great deal on finance!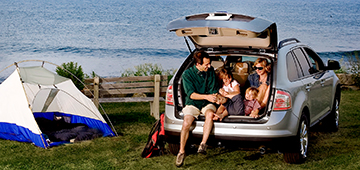 At Mortgage Choice in Miami, Burleigh and Palm Beach on the Gold Coast we understand there's nothing like the feeling of driving away in a car of your own - whether it's your first car, an upgrade to the family car or a new work vehicle. We can search our wide panel of lenders to find you the right car loan.
We also know that your choice of car isn't the only thing that matters – you also need to be confident that you have the right finance in place for your purchase. When you're in the market for a car, it's easy to accept the finance solution offered by your dealer or bank. But chances are you could save money by shopping around. And we know how important that is.
That's where Mortgage Choice in Miami, Burleigh and Palm Beach on the Gold Coast can help. We give you access to a wide range of lenders all competing for your business. We will explain the options and help you decide which vehicle finance option is best suited to your needs - no matter whether you're buying through a dealer or private sale.
We can help you with:
Car loan pre-approval
Car loan refinancing
Novated Leasing
Self-employed car loans
Hire purchase
Why not try our new door-to-door car buying service?
No time to search for the right car yourself? Our car buying service gets you the right car at the right price, delivered to your door. Use our national buying power to get a great deal with no haggling & no hassles! We search a national network of car dealers to get the best deal, then deliver your new car to your door. We can even help you with the trade-in of your old vehicle.
Want to know more about how we can help you with your car loan? Feel free to contact our office, we are always happy to help answer any of your questions.
Phone (07) 5508 2205 or email sales.burleigh@mortgagechoice.com.au
Compare and save on your car loan
We search through offers from over 25 lenders to find you the car loan that is suited to your needs. ~