Testimonials
Testimonials from Clients of Mortgage Choice in Miami & Burleigh
At Mortgage Choice in Miami and Burleigh our goal is to continually provide the best customer service possible and exceed expectations. Our reward is receiving your feedback. 
Don't just take our word, see what some of our clients have to say!
All testimonials have been written by clients we have recently helped to secure a home loan that suits their needs. 
---
This is the fourth time I have refinanced my Gold Coast investment property portfolio over 25 years. Of the 4 experiences this latest one with Mortgage Choice was by far the most efficient and well managed.
Angela and her team were very professional, knowledgeable and efficient from my first phone contact. I was kept well informed at all steps in the process right up to the final settlement. It was actually an enjoyable process which I had been dreading based on previous experiences. Thanks Angela for finding me a great product and interest rate through a quality lender and with a minimum of fuss. Would certainly recommend your Financial services to anyone needing finance solutions for property especially those with complex investment portfolios.



---
Dear James,

I called into your office earlier today to express in person my appreciation for all your hard work; you and your team have been fantastic to deal with.

I take the opportunity to write to you and your dedicated team to relay just how much Therese and I are appreciative of all your hard work. It has been a task for you and that is well understood by Therese and I. We could not have done it without your explementary financial knowledge and skills, dedication and just pure hard work.

I was recommended to you from our normal banker. Not normally considered to be one of the so-called "Big-Four", but in the mix. They were unable to assist in this particular case. This was frustrating to me as I have an excellent track record financially, have ample capital in my other financial investments to ensure the loan was supported and I have had above average income for some 20 years. I have 3 investment property loans with them and as soon as our own home is built, and we are settled in, we will investigate changing to your provider.

You and your staff have excelled in all customer support, are well skilled, are a pleasure to deal with and have an excellent understanding of financial services. We had many meetings and unfortunately due to my working hours, several meetings were required to be out of normal business hours. You and your team made this process smooth and at all times amicable.

It is clear you are a true leader James; and that whilst ensuring a high bar for your dedicated staff to reach; you lead at all times by this example. It is clear your staff are understanding and supportive of this very successful management style. And it is also very clear to see, they genuinely love their work.

A special thanks to Gavin. The unforeseen collapse of the original builder was unfortunate and really threw a spanner in the financial process when the loan was already pre-approved with the now defunct builder. Gavin however never stopped trying and working hard to get this loan re-approved and now that it is in place, he continues providing his support with the building process.

Thank you again and keep up the great work. Looking forward to working with you again soon.

Sincerely,

Barry and Therese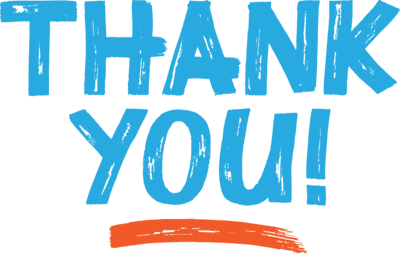 ---
James, Angela, Elenni, Gavin and team at Mortgage Choice Miami were great to work with in terms of their professional knowledge and tactics at securing a home loan and structuring my finances to best help my investment property. Their friendly nature and organised operation helped me achieve my goal within my financial limits whilst making the process (of spending/ borrowing money) enjoyable.



---
My only regret is to not have had the foresight to have engaged with Mortgage Choice four and a half years ago when my financial hardship first occurred. Each of the MC. representatives have made every step of the process relatively easy. They have been positive and encouraging and I applaud their excellent customer service. Thankyou James, Elliott, Gavin and the girls who answered our telephone enquiries.



---
Can't top em. Can't say good enough about them. Just go and see them. Doesn't get any harder than that. Cheers Tim and Sally



---
Our experience with mortgage choice was absolutely painless, we were expecting the experience of buying our first home to be quite stressful. The staff at Mortgage Choice made us feel at ease instantly and kept us informed through the entire process ,their knowledge and expertise is second to none,we highly recommend their services



---
All the team at Mortage choice Miami!
We can't thankyou enough for all the support and hard work you guys put in to make the purchase of our first home, smooth and fast.

You went beyond the call of duty to make our dreams come true!!

Outstanding service!! No wonder you have a whole wall of awards James!!!!

We will definately be referring friends, family and whoever else wants to buy a house to you guys! You made it all happen with out fault!!

Thanks so much again!!! :) :)



---
Being a recently discharged bankrupt, we approached Elliot at Mortgage Choice with more than a little trepidation - we knew that we were ready to re-enter the mortgage belt but were wary of how we would be seen by a broker and financier. Elliot was completely positive from our first meeting, and put our insecurities to rest from the outset. He really did have our best interests to the fore, and introduced us to a product that suited our situation entirely, then made the processes as simple as possible. Mortgage Choice at Miami handled everything from application, pre-approval through to final approval with complete professionalism - they made it look easy, although I'm sure at times it probably wasn't that easy for them! They have been an absolute delight to have in our corner, they covered all the bases & were always one step ahead with what we needed to do & when to do it.



---
To all prospective clients considering a loan manager; look no further than James and his team. They were always professional, available whenever needed to clarify the process. I have dealt with several loan managers over the years and James's knowledge of the financial market is second to none. Our home loan was problematic and our bank of 25 plus years was unable to assist; but suggested/recommended Mortgage Choice at Burleigh, as an option due to the complexity of our investments elsewhere. Happy to say went through far better than we could ever have envisaged. A big thank you and great work to James and his team.



---
Thank you, it has been a bit of a journey but we look like we are almost over the line, very exciting

You and your team have been absolutely outstanding and we would like to say a huge Thank You to the entire team at Burleigh Mortgage Choice, you have all made the entire experience a real pleasure.



---
Hi Guys, It was a smooth sailing experience. You guys did all the hard work,all I did was present what I needed to process my loan.Thanks for the very warm & friendly hospitality from all of the team involved.I will highly recommended Mortgage Choice to anyone. Once again thanks James,Gavin, and to all your team



---
Being in an older age group......still working working,found it so stress free when someone else done all the work and running around which I would have done great. Plus the situation of finding a loan at my age difficult but Mortgage Choice was able to succeed. The staff explained in simple terms how every thing happens and we're all happy at any time for phone calls for all my inquiries.......great. 5 staff at I.C.U Gold Coast Hospital have already used this great service....very happy ...thank you.



---
The Team at Miami Mortgage Choice. You are a very helpful group of people. I cannot say Thank you! enough for helping this single mum buy her first home on her very own!!
I never felt like I was just a number and I look forward to buying more property with your guidance. A big shout out to Elliott who always made the process easy and uncomplicated he was always able to answer any of my questions.
All the very best,
Wendy J