We're very proud of our award-winning team at Mortgage Choice Northern Rivers and like to believe we share our client's dreams and aspirations.
We will be with you right from your initial appointment to settlement and picking up your keys and continue the service throughout the loan term - you are not forgotten. We promise a service a cut above the rest and our commitment to our client's needs is reflected in the large number of highly valued repeat and referral customers.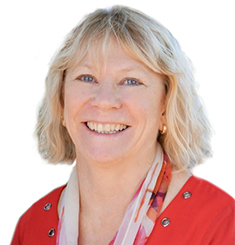 Janet Jenner
Janet Jenner - Owner Operator
Suite 6, Parklane Suites, 62 Ballina Street, Lennox Head NSW 2478
Janet Jenner has been in partnership with John for the last 17 years. Janet is an Accredited Mortgage Consultant (MFAA) she has her Diploma in Financial Services (Finance/Mortgage Broking). Janet has many years lending experience and her skill set covers all forms of complex lending as well as straight forward loans. Janet has a constant need for further learning and is constantly updating her skills. Janet's background is in small business management and she has excellent customer service paired with attention to detail.
Janet can be contacted on 0418 813 903 or via email: janet.jenner@mortgagechoice.com.au
Kahlee Strudwick
Kahlee Strudwick - Finance Consultant
Shop 6 Alstonville Plaza, Alstonville NSW 2477
Mobile: 0411 630 584
Kahlee has been with Mortgage Choice Northern Rivers for over 9 years. Initially employed as an administration officer, 7 years ago Kahlee upgraded her qualifications to a fully qualified Mortgage Consultant. Kahlee is now managing our recently opened office in Alstonville Plaza. Managing the office enables her to assist local people with their enquiries and lending needs in a friendly & timely manner. Kahlee was born and has lived in the local area for many years. Kahlee is an MFAA accredited Broker and has a Diploma in financial services. Recently Kahlee has become a Justice of the Peace for NSW. Outside of work Kahlee enjoys gardening and also volunteers as coach for her Son's soccer team in Alstonville.
As a fully qualified Mortgage Consultant, Kahlee can help you with all your lending needs. Her proficiency in car & personal lending is an asset to the team. Kahlee specialises in helping First Home Buyers transform their dreams of owning their first home into reality. Kahlee is a dynamic young lady who has a friendly and professional approach with all her clients.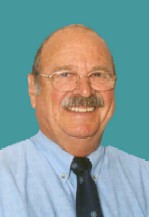 John Jenner
John Jenner - Owner Operator
John owns and operates the Mortgage Choice Northern Rivers Franchise. John's background is in Finance, Major Project and Contract Management.
Mortgage Choice in the Northern Rivers have be servicing the needs of locals across our region for the past 10 years.
Alexis Flipo
Alexis Flipo
Administration Assistant
Shop 6 Alstonville Plaza, Alstonville NSW 2477
Ph: 02 6628 6130
Lexi is the friendly face you see when you first make contact with our Alstonville office. Lexi is responsible for mananging our Broker appointments, taking enquiries as well as making sure our office is running smoothly.
Lexi is completing her Bachelor of Environmental Science at Southern Cross University, she loves to travel and has spent some time living and working overseas.