Doubleview may be one of Stirling's smaller townships, but Doubleview home loan expert Jason Coviello says demand for this niche suburb is soaring.
Call Jason direct on 0438 211 745 or read on for more details.
Covering just three square kilometres, Doubleview may be small in size but the suburb certainly has plenty to offer. Residents are only two kilometres from the beach and all the nightlife of Scarborough. The retail precinct of Innaloo, which is about to undergo a $500 million redevelopment, is a short drive away, and Doubleview itself offers some excellent dining and shopping choices. My favourite coffee shop and produce supplier is Dunn and Walton with its range of Certified Organic produce.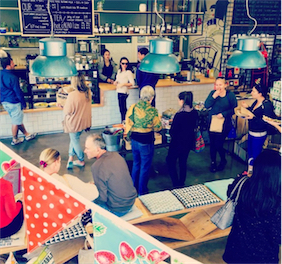 Doubleview Prices have Cooled
With all this to offer, it is no surprise that Doubleview is described as a 'high demand' suburb on listings site realestate.com.au. Yet the good news for today's buyers is that Doubleview has become more affordable in the last 12 months.
By way of example, the median house price is currently $718,000 – down from $745,000 in August last year. Doubleview apartments are more affordable with a median value of $532,000 compared to $552,500 12 months ago.
Bear in mind these are median figures - savvy buyers can pick up some surprisingly well-priced homes by keeping a close eye on the local market and being prepared to act quickly when the right property comes along.
Loan Pre-Approval Lets You Act Quickly
Having your home loan pre-approved can give you a buyer's advantage in this popular suburb. Pre-approval shows exactly what you can afford to spend on your Doubleview home, and it puts you in a strong position to negotiate on price and complete the purchase without delay, something vendors like to see.
Given the popularity of Doubleview among Perth home buyers, I recommend arranging home loan pre-approval. Call me on 0438 211 745 for details of what's involved.
Peace of Mind Knowing Your Loan is Right For You
As your local Doubleview home loan expert, my role is to help you secure the home loan that is right for your needs taking into account both the interest rate and the loan features. Following the Reserve Bank's August rate cut, home loans are more affordable than ever, but we are seeing big variations in the rates charged by different lenders. Some of the smaller banks are offering outstanding value, so it's well worth looking beyond your regular financial institution, and I can sort through hundreds of home loans on your behalf to ensure you get the best possible loan for your circumstances.
One of the big pluses of partnering with myself and the team at Mortgage Choice in Scarborough is that our service comes at no cost to you. I am paid by lenders, and I am paid the same no matter which loan you select from our extensive panel.
To make the process even easier, I can meet with you at a time and location that suits you. It lets you focus on finding the right property.
To take advantage of the lowest home loan interest rates seen in decades, call me - Jason Coviello at Mortgage Choice in Scarborough today on 0438 211 745 or 08 6114 7962. Or email me at Jason.coviello@mortgagechoice.com.au for more information about financing your Doubleview home.
If you'd rather be social about it, feel free to head across to my Facebook Page and see if there's already an answer to your question or pm me.
You might also be interested in;
Want access to a simple and easy way to keep up to date with changes in the market that you need to know about?
Then sign up for our Monthly Market Mail.
It's free, and we won't be sending out anything other than the Monthly Market Mail unless you ask for it!