The recent Reserve Bank decision to lower interest rates is good news for home buyers says Scarborough home loan expert Jason Coviello.
Call Jason direct on 0438 211 745 or keep reading for more details.
August has been an exciting month for Scarborough home buyers. The Reserve Bank opted to cut the official cash rate to a new historic low of just 1.5%, and local property values are still below their 2014 highs, giving Scarborough home buyers good reasons to step into the market.
As a guide, in mid-2014 the median Scarborough house price was $817,500. Today that figure is closer to $697,500. Add in ultra-low home loan rates and it's no wonder many Perth home buyers at putting Scarborough at the top of their wish list.
A Lot to Love About Scarborough
For me, as a local of the Scarborough area, there's a lot to love about the suburb. Scarborough Beach has long been one of the favourite destinations for Perth beachgoers, and the redevelopment of the waterfront over the last five years has transformed the foreshore. These days Scarborough residents can choose from an exciting range of cafes, bars and restaurants that have all rejuvenated the suburb.
Among my favourite watering holes are Scarborough Beach Bar with its amazing pizzas, and Hardware Store Café on Brighton Street. But really, the whole suburb is blossoming into a family friendly destination, which will underpin long term property price growth in Scarborough.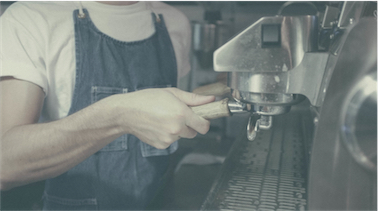 Professional Home Loan Help is a Must
With interest rates at record lows, there has probably never been a better time to buy in Scarborough, and home values will undoubtedly rise in the near term. However it pays to choose your home loan with care. Following the Reserve Bank's latest rate cut we're seeing quite a range of home loan interest rates – some below 4%, others well above 5%. Over the life of your loan even a small rate difference will quickly add up, and your regular bank may not be among those lenders offering the best deals.
Myself and the team at Mortgage Choice in Scarborough can compare hundreds of loans from our extensive panel of lenders to let you know which loan offers the best value and features for your needs.
Home Loan Pre-Approval – Extra Buying Confidence
For added buying confidence, I can help you arrange home loan pre-approval. It is the only way to know exactly how much you can afford to spend on your Scarborough home. To find out more about loan pre-approval, call me 0438 211 745.
Better still, my Scarborough home loan service comes at no cost to you. I am paid by lenders, and I'm paid the same no matter which loan you select from our panel.
To make the home loan process even easier, I can meet with you at a time and place that suits you.
To take advantage of record low interest rates and buy in Scarborough at today's more affordable prices, don't delay. Call me, Jason Coviello at Mortgage Choice in Scarborough on 0438 211 745, or send through any questions via email to jason.coviello@mortgagechoice.com.au
If you'd rather be social about it, feel free to head across to my Facebook Page and see if there's already an answer to your question or pm me.
You might also be interested in;
Want access to a simple and easy way to keep up to date with changes in the market that you need to know about?
Then sign up for our Monthly Market Mail.
It's free, and we won't be sending out anything other than the Monthly Market Mail unless you ask for it!