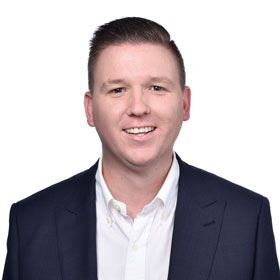 Jason Given
Owner Manager - Mortgage Broker
My name is Jason Given, as your local Mortgage Broker in the South East of Adelaide, I look forward to meeting you and helping you to achieve your property goals.
I take your goals and aspirations very personally and assess every application on its own merits and ensure that each client is guided through the process in an educational and informative manner.
I will guide you through the process and complete all of the required documentation for you, I will compare your scenario across our panel of over 26 lenders to find you the best deal. Knowing that ultimately you're in control, the decision is yours with what product you choose giving you the power to remain in control of your financial well being with a bit of help and guidance along the way.
Even if your not ready to purchase yet, finding out what you may need in the future is a great place to start and can help to prepare your financial needs for the future.
Malcolm Simpson
Financial Planner
AR no: 000327518
I am a highly focused Senior Adviser with 15 years financial services experience gained in the UK and Australia. Since 2008 I have been providing financial advice to a wide range of clients in Adelaide. My passion for providing the very best advice fueled me to continue my development and in 2012 I received the Certified Financial Planner (CFP) designation, the industry's most prestigious professional qualification.
Originally from Scotland, I moved to Australia with my South Australian wife so we could enjoy the incredible family lifestyle with our two young children. Working in Glenelg and living in North Brighton, I am very fortunate to be part of Adelaide's premier coastal community.
My strengths lie in helping people identify their goals, developing their personalised strategy and keeping everything on track. I enjoy guiding and coaching my clients, always being there for the big decisions, helping to protect their family and lifestyle and ultimately make the most of their situation.