Debt consolidation
Save money through Debt Consolidation | Mortgage Broker Merimbula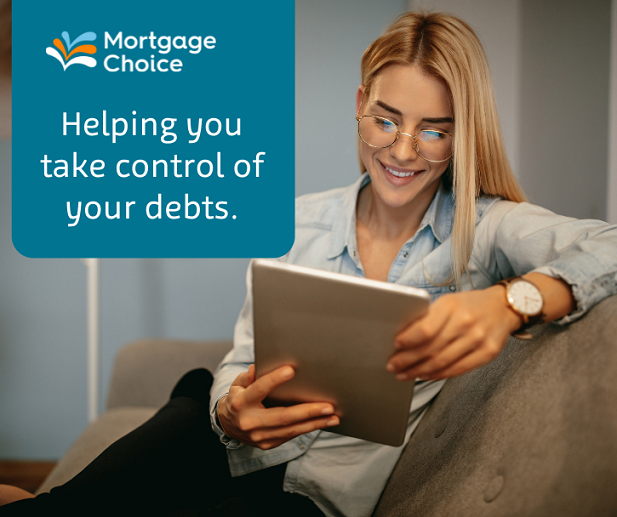 For many Australians, having multiple debts can be stressful. In fact, research shows that more than half of Australians feel financially stressed about their finances. So why is it that more Australians are feeling this way and what can we do to help?
One way you can help your finances is through debt consolidation; the process of rolling your small debts - like your car loan, credit card debt or personal loans - into one larger low rate loan. Bigger loans generally enjoy lower rates and better features so putting your smaller debts together can save you money and make your life easier. You can even roll them up into your home loan!
Debt consolidation can:
Save you money on repayments by allowing you to enjoy a lower interest rate
Avoid late fees on multiple debts
Make your life easier by requiring only one regular repayment
Allow you to refinance to an even lower rate with your new loan
Debt consolidation through refinancing
Use our number crunching experts
If you want to make sure you are actually saving and paying less by refinancing it's best to let a professional help you. The reason? The actual cost of switching plus the lifetime of annual fees can occasionally outweigh the savings. So getting expert advice about the pros and cons of debt consolidation is key. Let us help!
Do some number crunching with our calculators
Let's get consolidating
Debt consolidation can be so beneficial for your finance. Our Mortgage Broker Merimbula & Bega team can help you find a larger low interest rate loan and talk you through the costs.
We service a wide area, from Merimbula to Batemans Bay and surrounds, so we are available via face-to-face, video and phone. You can also visit our office at 2/6 Alice Street, Merimbula NSW.
Call the Mortgage Broker Merimbula team on 0432 281 837 or click on Speak to us to book a time.