Mortgage Broker Merimbula
Local Home Loan Advice | Mortgage Broker Merimbula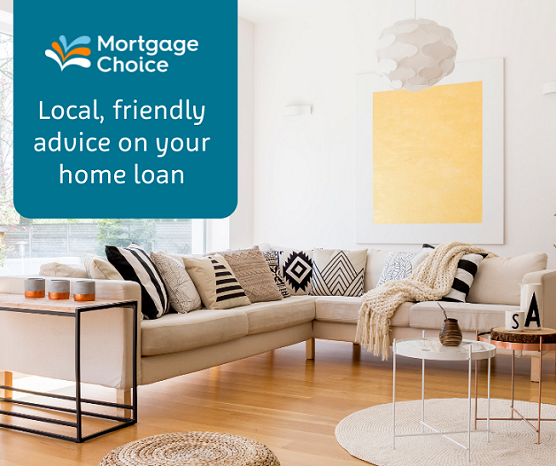 Perfectly situated on the NSW coast, Merimbula is packed with beaches, surfing spots, great fishing and nature reserves. If you want to call one of the most beautiful spots in NSW home, Merimbula is the place for you! And it's pretty affordable too, with homes in Merimbula costing an average of $760,000.
And our team at Mortgage Choice in Merimbula think it's the perfect place to live! Jen, Alan and Jess are locals and love helping other locals with their home loan. Whether this is your first time applying for a home loan or you are a seasoned investor, our team are passionate about finding you the right deal.
Start your home loan journey today
We're like your bank manager - but for 25+ banks
With over 25+ banks and lenders on our panel, our Mortgage Broker Merimbula team are like your local bank manager, but for a lot of different lenders instead of just one. It gives you a wide range to choose from and more than that, a wide range to find a great loan to fit you.
On top of the access you have to more loans, we will do all the research for you to find a few products that suit your circumstances well. We will then put together the paperwork, saving you time and money on this step of your new home. Getting the right information in the beginning can make purchasing and refinancing your home a smooth, stress free process.
Do some number crunching with our calculators
Why are we the home loan experts?
We have years of experience and know-how behind us
We understand the hurdles that sometimes come with regional lending
We can give you exact numbers and advice, which takes the guesswork out of repayments and borrowing
We advocate on your behalf with the banks, so you get the best deal
We put together the paperwork to give you the best chance of approval
We support you in the long term
Our service is at no cost
That's why we love mortgage broking so much! It's a free service for every Australian, so you have some power when negotiating with the banks. Why do all the work when we can do it for you (for free)? Your chosen lender will pay us a commission when your home loan settles.
Get more information early on
Getting finance has become more complex than ever. And learning early on is key. Our Mortgage Broker team in Merimbula have a concise range of information and tools on offer. Have a look for yourself.
Helping the local Merimbula community
We love that as a Mortgage Broker, we can help the community with their home loan choices. We service a wide area, from Merimbula to Batemans Bay and surrounds, so we are available via face-to-face, video and phone. If you are considering a move to the area, we can help you, too. You can also visit our office at 2/6 Alice Street, Merimbula NSW.
Call the Mortgage Broker team in Merimbula on 0432 281 837 or click on Speak to us to book a time.