Refinancing
Let us help you compare savings | Mortgage Broker Merimbula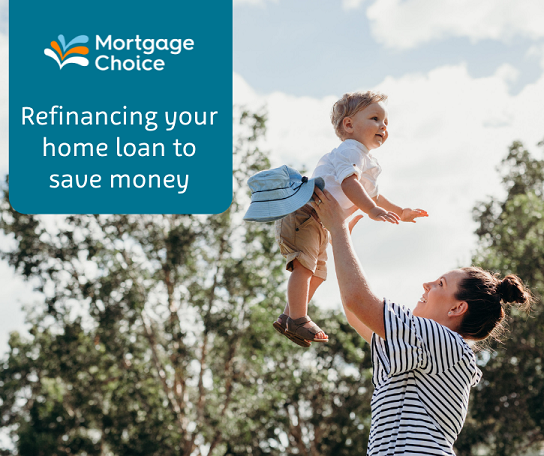 While many of us will spend hours shopping around for the best deals for things like hotels or car insurance - we rarely think about how we can save on one of the biggest expense - our home.
We are currently in an incredibly low interest rate market, which makes now the perfect time to review your home loan and possibly save money on interest. With so many lender and home loans available out there, it can be a confusing process. Comparing the interest rates is the easy part but considering all of the fees, costs to switching, possible refinance rebates - the task can be daunting.
This is why our clients rely on the combination of the experience, tools and technology at Mortgage Choice to help simlify the process. Our Mortgage Broker Merimbula team can compare loans and really confirm if you could save through refinancing or remaining with your existing lender.
Do some number crunching with our calculators
First step: a free comparison review
A refinance is not always the answer to paying off your home loan faster, but a simple loan cost comparison is the easiest way to see if refinancing - either with your current lender or a new lender - can help you with long-term saving goals. Our comparison service is called a Home Loan Health Check and is free to anyone who wants to see if they could save.
It only takes a short time and could save you money
Our team compare your currently home loan with others in the market
We look for lower interest rates, better features and any available cashback offers
Even if you cannot save by switching, you have peace of mind that your home loan is still the best offer for you and learn about the strategies to reduce your loan faster
How can we help you refinance?
Just the thought of refinancing can feel like unneccesary heavy lifting with the amount of information available online. What does refinancing look like with Mortgage Choice in Merimbula & Bega? Watch this 2 minute video:
Information about refinancing
Book a Free Loan Cost Comparison
Mortgage Choice in Merimbula & Bega are passionate about helping you save on your home loan - and get it paid off quickly. It's part of the 'why' we do what we do! Book your FREE Home Loan Health Check with our team to see if you can save with refinancing.
We service a wide area, from Merimbula to Moruya and the surrounds, so we are available via face-to-face, video and phone. You can also visit our office at 2/6 Alice Street, Merimbula NSW.
Call the Mortgage Broker team in Merimbula and Bega on 0432 281 837 or click on Speak to us to book a time.