Mortgage Brokers Northern Beaches & Manly
Whether you are buying your first home, refinancing or investing in property, as your local Mortgage Broker, Jensen can help you throughout the whole journey.
5.0 (24+ total reviews)
Aggregated from:







Call Us

Mortgage Choice Cromer

Office - 0411 220 485
Open Hours

Mortgage Choice Cromer

Monday - Friday: 9:00am - 5:00pm


After hours by appointment

Free Appointment
Start your home loan journey today
Mortgage Brokers in Manly, Seaforth & Brookvale Northern Beaches
We understand that everyone's situation is unique and that's why, Jensen Lee, your local Mortgage Choice broker in Manly, will take the time to understand what's important to you and what you want from your home loan. If you're looking to save money on your home loan or need an experienced Mortgage Broker to help you achieve your property dreams - we're here to help! 
How can a mortgage broker in Sydney help?
As your broker, Jensen will compare hundreds of highly competitive home loan options from a wide choice of lenders, including the big banks. Our job is to make your life easier by preparing all of the paperwork, lodging the application and following up with the lender for you as your loan progresses to settlement.
Plus, our service is at no cost to you.
As your mortgage broker, we will also find out how much you can borrow, determine what size your deposit needs to be & find out if you are eligible for any government grants or concessions. 
Looking for more information?
If you would like to do some of your own research first, make sure you check out our home loan resources below!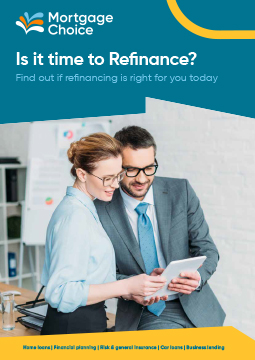 Mortgage Choice in Manly, Seaforth & Brookvale Northern Beaches can help you with: 
Wide choice of lenders
With access to hundreds of loans from a wide choice of leading lenders, including Australia's big banks and a selection of specialist lenders, we are confident we will be able to help. We will even take care of the legwork involved in finding the right home loan, so you can spend time doing the things you love.
Whether you are buying your first home, refinancing or investing in property, as your local Mortgage Broker, Jensen can help you throughout the whole journey. 
Contact your mortgage broker, Jensen Lee this week to discuss your situation. Call 0411 220 485
Client reviews
Jensen was great
He exceeded expectations every step of the way. Not only was he always available and responsive when wearing his broker's hat but also extremely knowledgeable about real estate in general. He was happy to help and share his experience beyond the scope of simply securing a loan. More than a broker Jensen became a trusted ally in securing the right loan for the right property.
We recently had the pleasure of working with Jensen -who was referred by a friend- and our experience was exceptional. From our initial conversation, Jensen was prompt in responding to all our questions and displayed a vast knowledge of various loan options. The clarity with which he explained the mortgage process was commendable, ensuring we were well-informed every step of the way. What truly stood ou... read more
Jensen consistently went above and beyond to ensure our home buying journey was as smooth as possible.

He displayed exceptional helpfulness, responsiveness, knowledge, and a deep consideration of our personal situation before presenting us our options.

We wholeheartedly recommend Jensen's services to anyone looking for a property.
Jensen has helped us so much in the purchase of our first property from start to finish and we couldnt have done this without his help. His professionalism and unwavering support whenever we have any questions or concerns even during weekends have been nothing but amazing. We are truly grateful and would highly recommend him
Jenson and the Mortgage Choice team have been amazing at helping fulfil our lending requirements. They were so helpful at clarify the documents required and guiding us all through this, keeping us updated every step of the way. A very professional and efficient team
From start to finish Jensen's communication was exceptional. Through the vast mortgage choice panel we accessed the best options available and got a deal no other bank or broker could match. Jensen even helped pick up some documents from our house late a nigh to expedite the process - next level service. Thank you Jensen and Morgage Choice
Jensen was great Very communicative and provided me with everything I needed to get my purchase across the line quickly, at a competitive rate. He went above and beyond, couldn't recommend him enough.
If youre looking for a Mortgage Broker in the Northern Beaches you cant go past Jensen. As a first time investor, Jensen made the process incredibly smooth and without complication. He was always available to discuss options and opportunities and ensured my wife and I were comfortable every step of the way. Thank you Jensen for your excellent advice and support. I look forward to working together ongoing.
Jensen has been incredibly helpful from the outset. I was buying my first home and found the process incredibly daunting. He held my hand every step of the way and educated me about the ins and outs of buying a home. Throughout the process, he has been remarkable - super efficient, responsive and absolutely did everything he possibly can to get me the best outcome. I highly recommend Jensen. In fact I have referred other friends to him
Jensen was amazing, right from the first call until we had the offer letter in hand He continue to push things along including us to get it over the line. He went above and beyond and I wouldnt dream of using anyone else Thank you