Your experienced Mortgage Broker in Baulkham Hills servicing Kellyville & The Hills District
Looking for a home loan, reverse mortgage, investment loan, car or business loan?

Talk to Jerome Cox, your local Mortgage Broker Baulkham Hills & The Hills District. Let me research and compare over 20 different lenders for you to find you the right deal.
Call Us
Office - 0433 348 552
Open Hours

Monday - Friday: 9:00am - 5:00pm


After hours by appointment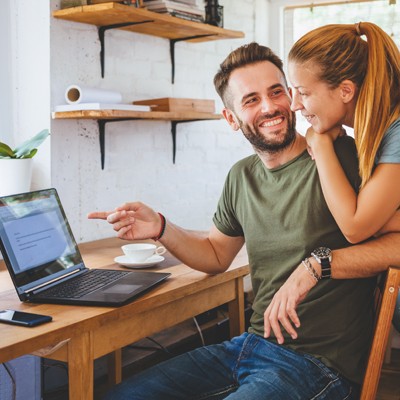 Latest home loan interest rates
How can Mortgage Choice in Baulkham Hills, Kellyville & The Hills District help?
As your local Mortgage Broker in Baulkham Hills, Kellyville and The Hills District we'll meet with you to understand your needs and compare hundreds of competitive loans from our wide selection of quality lenders.
We'll also complete the application, take care of the legwork and keep you updated along the way.
If you're ready to purchase your first home, your next investment property or a new car, then give Jerome Cox a call.
Does it cost anything to use a Mortgage Broker?
Our service is at no cost to you. Mortgage Choice is paid by the lenders.
Why choose Jerome Cox as your Mortgage Broker?
When I work with you, I am not looking to sell you on a home loan that isn't right for you, I am here to provide a professional service that meets both your home loan and broader financial needs.
As a Mortgage Broker, we operate under the Best Interests Duty (BID) when providing financial assistance to our clients. This means we act in your best interests when providing advice.
If you want to chat with a broker who truly cares about your situation, then please get in touch with our team.
We can also help you with:
Home Loan Property Guides
If you're looking for more information about the home loan process, feel free to check out our free home loan resources below!
When you're ready to speak with a Mortgage Broker about your situation, give Jerome Cox a call on 0433 348 552.
The right home loan for your needs
Our mission is to find the right home loan for your individual needs and to always have your best interests at heart. Plain and simple. Which is why we have such a wide range of lenders to choose from. We can search through hundreds of products to find something tailored to your situation. ~
Every time we have asked for your assistance you have been helpful, professional and have gone out of your way to ensure our loans are all in order.
Kevin was helpful in helping me achieve my goals and organising everything
I love the fact I am able to make contact with Kevin via email or by phone. It's not easy for me to make or take calls while at work. I always get a quick and informative response.
This is just to say thank you for making this all happen for me. You made it a very seamless process, and for someone like me who can get a little worried at times, you made everything clear, concise and easy to understand. I will no doubt be recommending you to whomever I come across who may be seeking a home loan.
We felt Kevin really factored our circumstances and felt he went above and beyond to secure us a loan. We were extremely happy with the service and communication throughout. We have already recommended his services to others.
I will highly recommend your services to our friends who are also looking to buy their first home.
Once again, thank you for your help and support with the mortgages/loans you've assisted me with. Could not have done this without you, so thank you very much. I'll be sure to be in contact with you once I decide to continue on with another property investment venture.
Many thanks, Kevin for your help so far. I am sure without your help it wouldn't have been possoble to achieve my first home loan in such a short space of time. Well done to you and I am glad I have dealt with you in sorting out my first home purchase.
We were really impressed with Kevin and would do home loan business with him again. Always followed up, patient, explained everything and provided best options.
The service you provided to us was first class.
Thank you again for your very friendly and comprehensive help with our home purchase last year. We couldn't have expected more and your support was amazing throughout.
Thank you, everything went without a hiccup and we have been getting quotes for our pool and deck area. Thanks again we would not hesitate to recommend your fantastic service to our friends.
Thanks again, Kevin, you have been very helpful and informative. It was a pleasure having you help us with our home loan.
Thank you again, Kevin for your professional & personable service. We are beyond satisfied with the service you have provided. It has definitely made our finance situation when moving house the most non-stressful aspect !! Thank you again.
Information provided by Kevin was comprehensive & timely. He was always willing & ready to help even after business hours.
First home buyer's guide
Purchasing your first property can be an overwhelming process and there may be steps you are unsure or unaware aware of. This guide will walk you through all of the steps involved in the buying process.