Testimonials
Testimonials from clients of Mortgage Choice in Baulkham Hills, The Hills District
The team at Mortgage Choice in Baulkham Hills are at their proudest when they help you. Part of the pleasure of helping our clients reach their property goals is seeing the the feedback we receive along the way.
Here are a few testimonials from our clients in Baulkham Hills, Kellyville, The Hills District and across Sydney.
---
Mortgage Choice Baulkham Hills has assisted me a few times over the past decade to finance and refinance properties. Not only do they provide great advice and options in selecting a suitable finance option, but they go out of their way to ensure settlement occurs smoothly and on-time. Other family members have recently switched to Mortgage Choice Baulkham Hills and had similarly positive experiences!



---
Mortgage Choice Baulkham Hills did a great job with our home loan process. They were efficient and communicated very well. They were responsive to all our queries and diligently answered all our questions. I highly recommend Mortgage Choice Baulkham Hills.



---
All good - quick responses to any questions and more than helpful, kept in touch all through the application process



---
Kevin and Kylie are very knowledgeable, communicative and well organised; they made the process of arranging finance hassle free.



---
Excellent service and proactive, providing clear information and responsive to our queries. Would highly recommend Kelvin and Kylie.



---
When it comes to mortgage you want to be sure that you do the right thing, you want to choose the right expert and have a peace of mind. This is what we had when we met with Kevin. Kevin has always the right solution for you if you want a mortgage or if you want to renegotiate your existing home loan. Professionalism is the key in this case and Kevin has it all. That's why I highly recommend him.



---
Very responsive to our queries. Was proactive with the bank all the way to settlement and beyond.



---
Kevin - Therese and I were very happy with the service you and Kylie have provided us with. You were very prompt and informative and kept us up to date at every step. Thanks.



---
Can't recommend Kevin and Kylie enough! The whole process from start to finish was so smooth and well communicated every step of the way. Thank you!



---
We highly recommend Kevin and Kylie. Kevin has provided great deals for 2 loans for us now and also for our daughter and sons first homes. They offer great advice and always respond quickly to help you through the process. Thanks guys! Mark and Maria.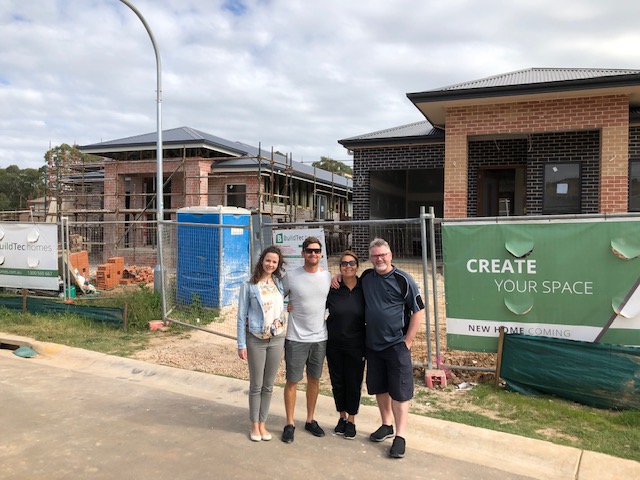 ---
We were very happy with the service and communication. All handled perfectly.



---
This is the second time I've used Mortgage Choice to apply for a home loan. Kevin is always professional, responsive and provides clear communication to guide us through the process, making it an easy and stress free experience. Kylie has been an excellent addition to the team to help with the admin elements. I would definitely recommend their services to family and friends.



---
As always it is a pleasure dealing with you and I always tell friends to speak to you as you can offer some amazing deals.



---
Happy to spend the time explaining everything and taking calls outside normal office hours if needed. Would definitely recommend Kevin and his team to others.



---
Excellent all round - clear information and communication, prompt with service and flexible to our needs. Would highly recommend and have done so!



---
It's our second mortgage with Kevin and we are super happy. Kevin provided us with great information and communication throughout the process - he and Kylie never missed a beat. We had full confidence things would go according to plan and they did. Highly recommended.

Kevin, you are very thorough and use a logical step by step process to explain the options. It's what we're looking for, so the decision to come back next time is easy. Thanks for your help. P.S. Kylie is fantastic!! Professional and responsive. Thanks very much



---
Kevin was helpful in helping me achieve my goals and organising everything



---
I love the fact I am able to make contact with Kevin via email or by phone. It's not easy for me to make or take calls while at work. I always get a quick and informative response.



---
Every time we have asked for your assistance you have been helpful, professional and have gone out of your way to ensure our loans are all in order.



---
This is just to say thank you for making this all happen for me. You made it a very seamless process, and for someone like me who can get a little worried at times, you made everything clear, concise and easy to understand. I will no doubt be recommending you to whomever I come across who may be seeking a home loan.



---
We felt Kevin really factored our circumstances and felt he went above and beyond to secure us a loan. We were extremely happy with the service and communication throughout. We have already recommended his services to others.



---
I will highly recommend your services to our friends who are also looking to buy their first home.



---
Once again, thank you for your help and support with the mortgages/loans you've assisted me with. Could not have done this without you, so thank you very much. I'll be sure to be in contact with you once I decide to continue on with another property investment venture.



---
Many thanks, Kevin for your help so far. I am sure without your help it wouldn't have been possoble to achieve my first home loan in such a short space of time. Well done to you and I am glad I have dealt with you in sorting out my first home purchase.



---
We were really impressed with Kevin and would do home loan business with him again. Always followed up, patient, explained everything and provided best options.



---
The service you provided to us was first class.



---
Thank you again for your very friendly and comprehensive help with our home purchase last year. We couldn't have expected more and your support was amazing throughout.



---
Thank you, everything went without a hiccup and we have been getting quotes for our pool and deck area. Thanks again we would not hesitate to recommend your fantastic service to our friends.



---
Thanks again, Kevin, you have been very helpful and informative. It was a pleasure having you help us with our home loan.



---
Thank you again, Kevin for your professional & personable service. We are beyond satisfied with the service you have provided. It has definitely made our finance situation when moving house the most non-stressful aspect !! Thank you again.



---
Information provided by Kevin was comprehensive & timely. He was always willing & ready to help even after business hours.



---
Kevin was always quick to answer emails, continually kept us up to date with our home loan developments and was easily contactable when we needed him to be. It was great having some one as reliable & dependable as he amongst all the settlement stress !!



---
Fantastic communication, pleasant and very professional. Dissolved any fears and uncertainties about buying a first home. Very instructive and informative about all processes and procedures with very accurate information so there were no nasty surprises.
Came recommended and would recommend in the future.



---
Kevin was fantastic. He has provided his services for my family for some years, and was recommended to me by my parents. I am now recommending Kevin to all my friends and family.



---
Kevin does an outstanding job and is excellent at communications.



---
Kevin has the ability to communicate my needs better than I can. Far better services than the bank.



---
We were both very happy to have the loan approved, particularly as we needed to have it done quickly to secure the property. So thankful for your efforts with this.



---
When things got a little difficult, you did what was necessary to resolve.



---
Kevin, I was very unsure about going to a Mortgage Broker however after going through the process it was clear, simple and you gave us a great deal of confidence. Your professionalism was fantastic and detailed knowledge second to none. I would never go directly to a bank again.



---
Kevin explained the process really well which made it easier for us to understand the loan we signed up to.