Jannali
5.0 (112+ total reviews)
Aggregated from:







Call Us

Mortgage Choice Jannali

Mobile - 0437 330 858
Office - 02 9524 1456
Open Hours

Mortgage Choice Jannali

Monday to Friday 9:00 am - 18:00 pm
Saturday 9:00 - 16:00
Sunday Closed

Free Appointment
Address
1/96-100 Railway Crescent
JANNALI,

NSW

2226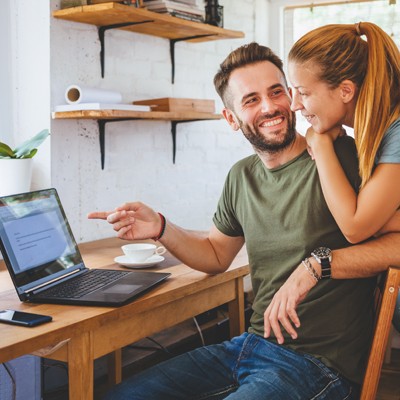 Latest home loan interest rates
Start your home loan journey today
Speaking with other Shire brokers without success I was fortunate enough to acquire Jim's services for our refinance. At times a complex process Jim provided the highest level of service you could possibly hope for and took all the stress and worry out of the process. Moving forward I wont be speaking to anyone else regarding finance. P. Waller, Bangor NSW
Mortgage Choice Jannali - Sutherland Shire is owned and managed by Jim Demetriou who brings a wealth of experienc, having had a finance career spanning 25 + years in retail, commercial and corporate banking. As a Sutherland Shire resident of many years, Jim has a solid understanding of the local and broader Sydney property market.
Best Of All, We Do All This At No Cost To You ! 
To make an appointment, contact Mortgage Choice Jannali in Sutherland Shire by clicking on the "Contact us" link at the top of this page or call Office: 9524 1456 Jim Demetriou Mob: 0437 330 858.
The Process:
 Initial Contact
 As soon as you make contact with us we'll take some brief initial details.
Free Consultation
A comprehensive consultation provided for free.
Completing All The Paperwork
We will do all the running around by completing all the paperwork.
Safe and Secure
Your information is private and confidential as per the Privacy Act 1988. 
Keeping You In The Loop
We will provide you with updates on how your approval is progressing.
Mortgage Offer
A Mortgage Offer will be produced once all checks are completed.
Post Settlement
Our services continue after your loan settled e.g  health checks or top up.
As your Broker, we provide in-depth knowledge in a complex lending world, creating better outcomes for you.

Our Services

Home and Refinance Loans;
Cash Out for cars, renos or holidays;
Investment Loans;
Commercial Loans
Business Loans;
Pernonal Loans;
Cars Loans and Equipment Finance;
Leasing for Cars or Equipment;

At Mortgage Choice Jannali - Sutherland Shire we want to save you time, effort and most likely money.  Home loans are so much more than just interest rates. We can explain the various subtleties of different loans which can make a big different to the bottom line.
We offer a professional, knowledgeable and efficient service;
We provide access to our wide panel of lenders and 1,000's of products on offer;
We take you through the complete lending process, from submission to settlement and beyond; 
Keeping you informed at every step of the way; 
We ensure all your questions are understood and answered efficiently; 
We go above and beyond to deliver something that is exceptional; 
And, we don't process your loan overseas. 
Servicing Suburbs including but not limited to Alfords Point, Bangor, Barden Ridge, Bonnet Bay, Como, Engadine, Grays Point, Heathcote, Illawong, Jannali, Kangaroo Point, Kareela, Kirrawee, Loftus, Lucas Heights, Menai, Oyster Bay, Sutherland, Sylvania, Sylvania Waters, Waterfall, Woronora, Woronora Heights, Yarrawarrah.
The right home loan for your needs
Our mission is to find the right home loan for your individual needs and to always have your best interests at heart. Plain and simple. Which is why we have such a wide range of lenders to choose from. We can search through hundreds of products to find something tailored to your situation. ~
Client reviews
Jim, has been an absolute lifesaver during our journey to purchase our first house. His guidance and support was nothing short of amazing. He patiently led us through the process, making it not just manageable but also enjoyable. We're incredibly grateful for his expertise and dedication in helping us achieve our dream. We can highly recommend his services.
Jim has been incredible in guiding us through our property search. He communicates effectively, promptly and makes things easy to understand and thinks outside the square on how to get you the best rate to suit buyer's circumstances. Awesome service
Honest and reliable.
Thanks Jim
Jims been great throughout the mortgage pre approval process. Quick to respond, patience with me and my many questions and always available to chat if needed. Thanks Jim
Id really like to thank Jim for his time, expertise and advice in helping me navigate purchasing my first home. As a first home buyer, Jim has made the process of acquiring a home loan easy and simple and I really appreciate his patience in answering the many questions and queries I had along the way. I would recommend Jim and mortgage choice to anyone, especially those navigating buying their first home. Thanks Jim
The service I received from Jim from both a personal and business perspective was second to none. He went above and beyond to help me at every turn. I highly recommend his service.
Excellent services. Jim was reliable, approachable, and responsible. Highly recommend.
Jim was amazing, answered r questions then gave us the best options for our new home loan. I would highly recommend Jim for all your mortgage needs
Refinancing guide
Considering refinancing? Our guide explains the reasons, costs and steps involved in refinancing your home loan.