Caring for your financial security and freedom for the rest of your life ✨
Jo Croft is your local Mortgage Broker specialising in the Tweed Coast/Northern NSW - inc. Gold Coast South, Casuarina, Kingscliff, Cabarita, Pottsville, Murwillumbah and surrounds.

Whether you're buying your first home or have property experience let the award winning Jo Croft Mortgage Choice Team compare over 35 different lenders to find you the right home loan.
Casuarina
5.0 (67+ total reviews)
Aggregated from:







Call Us

Mortgage Choice Casuarina

Office - 02 6617 4230
Open Hours

Mortgage Choice Casuarina

Monday - Friday: 9:00am - 5:00pm


After hours by appointment

Free Appointment
Address
8/38 Ocean Avenue
CASUARINA,

NSW

2487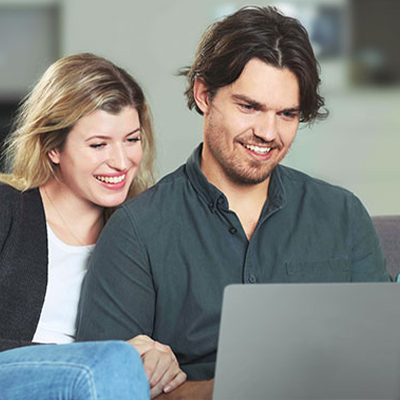 Latest home loan interest rates
Take the next step in securing your financial freedom...
Your local mortgage broker & home loan experts in Kingscliff and the surrounds...

Helping homebuyers achieve their property dreams across the Tweed Coast (inc. Southern Gold Coast) and Northern NSW since 2017.
Not sure of what a mortgage broker does or how they can help you? We've got you covered - find out here what a mortgage broker does.

The Tweed Coast (inc. Southern Gold Coast) and Northern NSW areas are growing rapidly and are the perfect locations to settle and raise a family or invest for the long term. Our team are experts in this part of the world, they live and play locally, and can help you achieve your home buying goals now and in the future.


Your Home Loan Journey
We understand that no two customers circumstances are the same. Which is why, from the first contact you have with us, we make sure we listen to your needs, requirements and goals. No ready to purchase just yet? Work with us to formulate a plan moving forward to get you where you want to be.
Mortgage Choice Tweed Coast (inc. Southern Gold Coast) and Northern NSW, also known as Mortgage Choice Kingscliff, have helped hundreds of customers purchase their first home, and then continued to help those same customers upgrade to new homes, refinance, invest and even downsize to retirement. We love riding this exciting journey with our customers!
Our Kingscliff mortgage broking business continues to be built on repeat referrals
Our first business in Springwood, Queensland was established over 20 years ago, and through those initial years we found out the importance of word of mouth referrals. Our customers have trusted us to help their friends and family members, and this has now led to the success and continuted growth of our Kingscliff mortgage broking business. 

Ready to find out how we can help you today, as well as down the track?
02 6617 4230 | 0425 293 453
🏠 8/38 Ocean Avenue , Casuarina, NSW
Appointments Available:
Monday - Friday: 8:30am - 5:00pm
After hours by appointment

How our awarded team at Mortgage Choice in Tweed Coast/Northern NSW can help...
Our Team, servicing Kingscliff, Kirra, Coolangatta, Murwillumbah and the surrounds, offers you a professional financial service for any stage of your life:
starting your property journey,
upgrading or downsizing,
refinancing
or are a seasoned investor
Jo Croft and her team pride themselves on taking their customers through the process step-by-step so that there are no surprises along the way. Trusting us means that you won't need to worry about doing any of the legwork or running around.
We're specialists in home loans...
No matter where you're looking to purchase property, to live in or invest, we can help. Home loans are our bread and butter and our years of expertise will ensure that you are getting the right loan, for the right situation. 
Whether you're looking locally, or just want fantastic service to help you purchase across Queensland, around Australia or even abroad, Jo Croft and the team can assist with your goals. Our team can provide expert local knowledge of popular suburbs like Kingscliff, Casuarina and Cabarita.
Check out our Current incentives page for government grants or schemes on offer and also any draws or competitions that you could be eligible just for using our service!
Services we offer:

With access to more than 35 lenders - including niche lenders, smaller lenders and all of the major banks, we can help you achieve your property goal no matter your situation.
Pre-approvals
Free home loan reviews
Refinancing & debt consolidation
Finance for renovating or upgrading
Construction loans
Loans for first home buyers
Guarantor loans
Property investment
Fixed, Variable & Interest Only Loans
And more...
The Jo Croft Difference
Education is key
At Mortgage Choice in Kingscliff, our owner and broker, Jo has a background in teaching, so we just can't help ourselves when it comes to making sure our clients walk away truly understanding their home loan.
Excellence in customer service
Not only does our team pride itself on educating clients to make informed choices, but we also strive to provide excellence in customer service. From first contact through to settlement (and beyond!), we make sure you are kept in the loop - no question is a silly one!
The right home loan for your needs
Our mission is to find the right home loan for your individual needs and to always have your best interests at heart. Plain and simple. Which is why we have such a wide range of lenders to choose from. We can search through hundreds of products to find something tailored to your situation. ~
Client reviews
Jo was wonderful, patient and highly responsive. She identified what was important to me and then provided me with a variety of options to choose from to secure a refinance. Will have no problems referring others to her or working with her again, should the need arise. I must also mention that Henrietta too was excellent - between the two the almost daily updates meant I knew exactly what was happening with my transaction. Thanks team
Jo has been wonderful to deal with. Very quick responses and has kept us updated at every point during the process.
Would highly recommend working with her.
There are very few times in your life where you get such thorough and excellent customer service as that of Jo Croft and her team, shout out to Henrietta, they were fantastic.

Jo Croft and team were so helpful throughout the whole process, helped us understand what was within our budget, answered or helped us find the answers for so many questions that were not in their remit. One thing of note is t... read more
We've used Jo and her team twice now and boy do they make life easier. Mortgage Choice Tweed CoastNorthern NSW take all the hassle and stress out of the application process. We highly recommend them and would certainly be back again should the need arise.
Jo and team were fantastic at answering any of our concerns and left no stone un-turned. They were with us from the beginning of our journey, were highly supportive and were always timely and clear with all communication. We highly recommend using Jo as your mortgage broker.
Thank you Jo. Second mortgage from you and both seamless transactions with excellence communication and organisation. Highly recommend
Jo and her wonderful team were with us every step of the way. They made the whole process seamless and were only too happy to rejig the figures as rates changed and the sale of our home was finalised.
Very organised, friendly and great advice
Jo Croft and the amazing Team at Mortgage Choice worked tirelessly to help my Wife and I achieve our dream of owning a home.
We highly recommend Mortgage Choice.
Jo and her team are great. They have helped us countless time secure the best deal for our situation. Cant thank or recompense them enough
Step-by-step guide to home ownership
There are many steps involved in purchasing a property which can vary between residential and investment properties. This guide explains each step in order as well as what is involved at every stage of the purchasing process.