🏅Women in Finance Awards 2020: Mortgage and Finance Broker of the Year finalist
Looking for home loans, refinancing, property investment loans, car loans or financial planning?

Talk to Jo Croft, your local Mortgage Broker in Southern Gold Coast & Northern NSW. Let Jo and her team compare over 20 different lenders to find you the right home loan - at NO COST to you
Call Us
Office - 0425 293 453
Fax - 07 3808 1071
Open Hours
Monday - Friday: 9:00am - 5:00pm
After hours by appointment
Mobile Broker
Servicing Gold Coast South & Tweed. Meet at our office in Kingscliff or we can come to you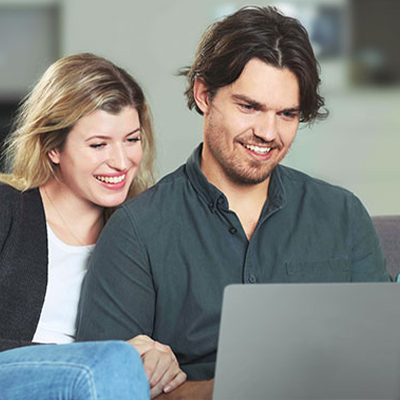 Latest home loan interest rates
Your local home loan experts in Kingscliff and the surrounds.
Jo Croft's award-winning team are experts at helping homebuyers across Southern Gold Coast and Northern NSW achieve their property dreams.
With access to over 20 lenders - including niche lenders, smaller lenders and all of the major banks, we can help you achieve your property goal no matter your situation.
Jo Croft and her team have helped hundreds of customers purchase their first home, and then continued to help those same customers upgrade to new homes, refinance and invest.
The Southern Gold Coast and Northern NSW areas are growing rapidly and are the perfect locations to settle and raise a family or invest for the long term. Our team of mortgage brokers are experts in this part of the world and can help you achieve your home buying goals now and in the future.
Our Kingscliff mortgage broking business continues to be built on repeated referrals
Our first business in Springwood, Queensland was established over 20 years ago, and through those initial years we found out the importance of word of mouth referrals. Our customers have trusted us to help their friends and family members, and this has now led to the success of our newer Gold Coast mortgage broking business.
We also have an expert Financial Planner on our team who can help you build a healthy financial future!
If you're looking to get your finances in order and you have no idea where to start, then please reach out to Sue Cavill, our in house Financial Advisor. She brings a wealth of knowledge and will guide you through every step of the way.
To find out how we can help you today as well as down the track, please book your appointment here.
Appointment hours for Kingscliff and surrounds:
Monday - Friday: 8:30am - 5:00pm
After hours by appointment
We are more than happy to meet you at a time and place that suits you - just let us know!
Call Jo today on 0425 293 453 or book an appointment online to book in a time to chat or meet.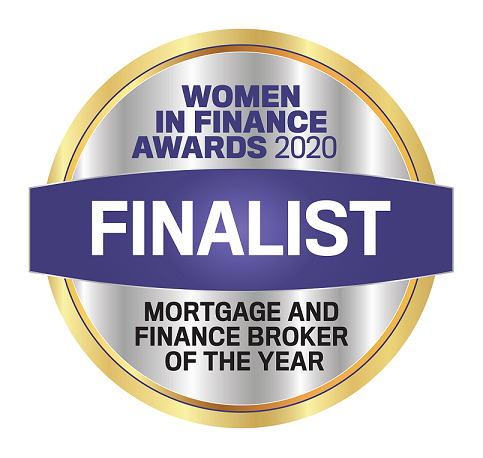 How our awarded team at Mortgage Choice in Kingscliff can help...
Our team in Kingscliff, servicing Kirra, Coolangatta, Murwillumbah and the surrounds, offers you a professional financial service for any stage of your life - whether you're just starting out on your property journey, upgrading, refinancing or are a seasoned investor.
Jo Croft and her team pride themselves on taking their customers through the process step-by-step so that there are no surprises along the way. Trusting us means that you won't need to worry about doing any of the legwork or running around.
Check out our Current incentives page for government grants or schemes on offer and also any draws or competitions that you could be eligible just for using our service!
And our Kingscliff mortgage broker service always comes at no cost to you!
Services we offer:
Pre-approvals
Free home loan health checks - reviews on your current home loan
Refinancing & debt consolidation
Finance for renovating or upgrading
Construction loans
Loans for first home buyers
Guarantor loans
Property investment
Fixed, Variable & Interest Only Loans
Vehicle finance
Car-buying service
Financial planning
Home, car and other insurances
And more...
Education is key
At Mortgage Choice in Kingscliff, our background is also in teaching so we just can't help ourselves when it comes to making sure our clients walk away truly understanding their home loan. Our team prides itself on educating clients so that they can make informed choices.
We always ensure that your home loan needs are our top priority and recognise that no two customers circumstances are the same.
Find how a Financial Plan can help you!
The right home loan for your needs
Our mission is to find the right home loan for your individual needs and to always have your best interests at heart. Plain and simple. Which is why we have such a wide range of lenders to choose from. We can search through hundreds of products to find something tailored to your situation. ~
A stress free, seamless refinancing experience from start to finish with Jo, Michelle & Nicole. Fantastic communication, available to answer our questions & kept us informed of our application progress throughout. Thank you very much.
Kicking ourselves that we didn't go and see Jo and the team at Mortgage Choice Gold Coast South & Northern NSW sooner! The team were there every step of the way to make the process of refinancing our home easier than we could have imagined. Not to mention our surprise at the money we are now saving. We would highly recommend Jo, Karen and Vanessa and their service to anyone in a similar situation.
Jo helped us refinance our home loan and her service was exceptional!. Not only was she efficient, Jo and her team she kept us informed every step of the way. We were amazed how even after settlement, we still received up calls and emails to see how things were going. 5 star service!
We highly recommend the team at Mortgage Choice Gold Coast South & Northern NSW. A big thank you to Jo, Karen and Vanessa - the whole process has been smooth and always done with integrity, transparency and a big smile! We will definitely use this team's expertise for our next property purchase
Jo and crew were like a dog with a bone when it came to getting my loan, they persevered and kept me informed, nothing was too much for them. I thank them.
My husband and I approached Jo to assist us with refinancing our mortgage.
Jo was extremely efficient and helpful through this process and always kept us updated.
I would highly recommend Jo.
My husband and I just used Jo and her lovely staff to refinance our home loan. Jo is very professional and knowledgeable. I would definitely recommend Jo and her team!
Jo is super quick to respond, informative and pleasant to work with. Definitely someone you want to have on your side when seeking good mortgage options.
Jo, Karen and Vanessa have been absolutely outstanding in finding the perfect home loan for us. All three of the ladies were very professional and prompt when returning emails and phone calls. Despite my partner being a sub-contractor carpenter where we initially found it very difficult searching for a home loan, Mortgage Choice Gold Coast South & Northern NSW took the stress out of the situation and went out of their way to ensure we found the best loan, and settlement occurred on time. I cannot thank them enough on what they have done for us! If we are ever to purchase another property, there is no doubt we would engage with Mortgage Choice Gold Coast South & Northern NSW again. Highly recommend to anyone seeking the perfect home loan!
Jo & Michelle are two of our fav people (even though we haven't met!). We had a difficult home loan application, which involved the sale of another property, one of us being a contract worker who is away and the other being a stay at home mum with two young babies! We worked with Jo initially and she was clear and upfront with what we needed to do to achieve our goals. She always returned our emails and calls! When it came to the Crunch, Michelle kept us updated all the way to settlement. And they even hassled our very backlogged lender so that it settled on time (a lot of broker's would've just said "bad luck"). I'd highly recommend this team to anyone looking to buy property! Thanks again Jo & Michelle - you guys are great & we will continue to rave about you to anyone who asks!
Thank you for every thing & I hope your home & business at Kingscliff is doing great. It's a beautiful part of the coast to live & close to everything you'd need or want. Thank you again for your email, it was a lovely gesture. I know you made all this possible, our new home & I'm indebted to you for your expertise & professionalism.
Thanks Jo!!! Amazing service!
Thank you Jo and your team at Springwood. Your knowledge and patience during our recent house buying experience were commendable.
What impressed us the most were your quick response to questions, return of phone calls and understanding for nervous buyers.
Thank you. :)
Jo and her team were wonderful. They made the whole experience of getting a mortgage easy. They went above and beyond our expectations. Always there to help and answer any questions we had. Thoroughly recommend them to anyone looking to own their own home. Thank you for everything Jo and Mortgage Choice. Cheers
Jo and Karen are just simply AMAZING. From the very beginning they made us feel at ease and in truly safe hands. Their professionalism, kindness and helpfulness is outstanding. They always kept us up to date with what was going on and explained every step of the process. They always went above and beyond making sure everything ran smoothly. Jo was able to find us an awesome loan for our particular situation.
Always there to answer any questions we may have had and to guide us through the process of buying a home the team at Mortgage Choice Gold Coast South & Northern NSW made the whole procedure easy. We would highly recommend Mortgage Choice Gold Coast South & Northern NSW to anyone looking to buy their dream home. We can not thank Jo and Karen enough for all their support and outstanding effort in fulfilling our dream and finding our dream home. Thank you both for everything. Cheers

Step-by-step guide to home ownership
There are many steps involved in purchasing a property which can vary between residential and investment properties. This guide explains each step in order as well as what is involved at every stage of the purchasing process.
Help me
calculate