Financial Planning
Financial Advisor Coolangatta & Tweed Heads - working alongside Mortgage Broker Jo Croft
Sue Cavill is your Financial Planner across the southern Gold Coast & Northern NSW
How to build your foundations for financial wellbeing
Sue Cavill is your go-to Financial Advisor in Coolangatta, Tweed and the surrounding areas.
As your local Financial Planner, Sue will work with you to help realise your financial possibilities and achieve your goals sooner while making sure your lifestyle is fully protected along the way.
It's a rare person who wouldn't want an expert on hand to help you get ahead and make the most of your money, even if you're financially savvy. Sue will professionally manage the legwork involved in getting your finances sorted.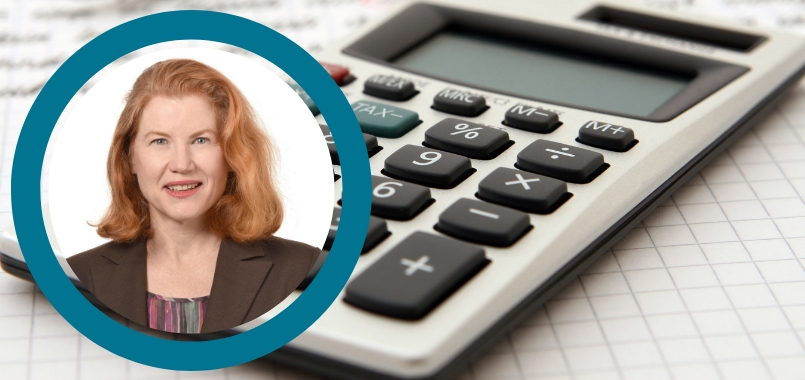 Professional experience
Sue Cavill has been a financial adviser since 1986, and was initially drawn to the profession because of her enjoyment of analysis and working with numbers. Sue was able to apply this passion to assist people to create healthy financial futures.
Sue believes that the forefront of financial planning should be managing risk - you can't achieve wealth otherwise. Risks that Sue mitigates for her clients include the loss of assets like income or ability to work, or investment risks used to generate wealth.

Setbacks in life and missed opportunities can substantially impact your lifestyle, so Sue believes that it is important her clients are aware of risk management strategies and how to make choices to minimise risks and generate wealth.
Sue's Professional qualifications
Masters of Business Administration
Advanced Diploma of Financial Planning
Graduate Diploma in Legal Studies
Contact us to book an appointment with Sue Cavill, Financial Advisor, servicing areas surrounding Coolangatta and Tweed Heads and more.
Sue can help with a range of areas including...
Personal insurance

Nobody wants to think about insurance until they actually need it, but by then it could be too late. Sue can review your current insurance strategy and determine whether it is appropriate, or if you are in need of further cover.


Investment planning & wealth creation

Sue will help you identify personal goals you wish to achieve and understand how much risk you are comfortable with. We'll then build a portfolio of investments that are best suited to your goals.


Superannuation & rollover advice

Super may be designed for retirement, but it's your money and you have complete control over it today. Sue will help you discover super strategies to make sure you're making the most of this valuable resource.


Retirement planning

We all look forward to hanging up our work boots, and a quality lifestyle in retirement is possible with a bit of forward planning. Together we'll look at strategies to make sure your nest egg lasts through retirement.


Budget your income

Our financial planning team in Tweed Heads, Currumbin and Springwood can help you get control of your finances, giving you the clarity to make better financial decisions for a better life. A budget will show how much income you earn; how much you spend – and highlight areas where cutbacks can be made to set aside savings to fund your goals.


Pay off your debt sooner

Debt is easy to build up and hard to pay off, but with expert help, it can be done. As your Mortgage Choice financial adviser, Sue is a money expert who can develop debt-reduction strategies tailored to your circumstances. It doesn't have to mean living on next to nothing until you've made headway with debt, it's all about smart use of your money.


Review and update your Estate Plan

Estate planning can be a complex area with important tax and legal implications, and taking a do-it-yourself approach can be risky. That's why it makes sense to speak with Sue Cavill, your local Financial Planner on the Gold Coast to ensure you have an appropriate estate plan that addresses your wishes.
Sue Cavill, Financial Adviser, can help you work out which building blocks you need, like managing your budget, buying property, sorting out your super, or investing in shares. And, she will help you make sure you have the right insurances in place to help protect what you're building along the way.
Still not sure whether you need to see an adviser? Discover the answer firsthand, call our friendly team to know how you could benefit from speaking with a Financial Planner - 0425 293 453.