Investment loans
Kingscliff Mortgage Broker - Assisting your Coolangatta, Murwillumbah, Tweed investment property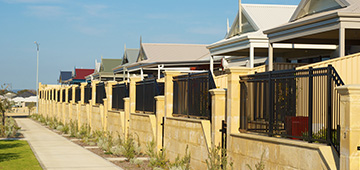 Start your home loan journey today
Property investing isn't for the faint-hearted, but it might be easier than you think to become a successful investor - especially on the Southern Gold Coast and Northern NSW - there are still so many good bargains available.
When it comes to property investment, planning is the key to success. A rental property can be a substantial financial commitment and you'll achieve the best results if you take the time to get good advice and ensure you plan before you buy.
This is where our Kingscliff mortgage broking team can help you.
We'll get you across the 'need to knows' of investing, and will have a look at your current financial position to ensure that you're well-placed to afford your investment property over the long-term.
Also, if you own a property already, maybe you can refinance and tap into the equity in your home to fund an investment. We'll do the calculations for you to see how much equity you may be able to affordably access.
And while crunching the numbers on how much you can afford to spend on an investment property is important, looking at affordability for the maintenance and upkeep of your investment is something we can help you with as well.
Let us answer any questions you have on investing in property - call us at no-obligation - our team is highly experienced and would love to share their expertise, regardless of the outcome.
We also have a handy downloadable Guide - "Investing in property?" that addresses some of the most common questions people ask.
Whatever stage in the process you find yourself at - whether you're new to investing, or are a seasoned veteran, we're certain that we can help.
Book an appointment online or call us today on 0425 293 453 to have a chat through your needs or for an obligation-free meeting.
Compare and save on investment loans
We search through offers from over 25 lenders to find you the investment loan that may suit your needs. ~