Personal Loans
Personal loans - finance experts Kingscliff, Coolangatta and to Murwillumbah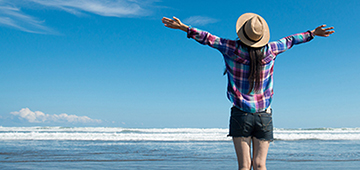 Beyond home loans and even vehicle loans, if you're looking to fund something that you could call a 'big ticket item', then a personal loan might be the way to make it a reality.
Personal loans are those taken out for a personal reason, examples would be paying for an overseas holiday, new furniture, elective surgery, a wedding or other more expensive items.
A great thing about personal loans is that they're often quickly approved by financial institutions. Lenders can usually approve or deny a personal loan in 1 – 3 banking days, and many can even approve a personal loan on the spot.
Mortgage Choice in Kingscliff, servicing areas around Coolangatta, Kirra, Tweed and over to Murwillumbah, has access to an impressive range of options when it comes to personal loans. We can help you decide if taking out a personal loan to finance your big ticket item is the best strategy.
Book an appointment online or call us today on 0425 293 453 to have a chat through your needs or for an obligation-free meeting.