Upgraders / Movers
Kingscliff mortgage broker can help you upgrade, downsize or switch - the choice is yours!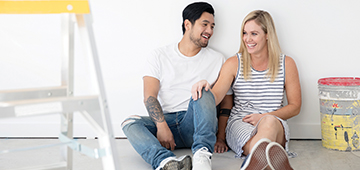 Start your home loan journey today
Buying a property is probaby the biggest financial commitment you'll make in your lifetime. Whether it's the first, second or tenth time you've purchased, the process may not change much and but it's a great idea to get help from an expert.
If you've been in your home for a while and you feel like it's time for a change, then you're likely to have a few options available. Do you renovate? Do you keep your home as an investment? Do you sell? The decision can be tough.
Our team of Mortgage experts at Mortgage Choice in Kingscliff, servicing areas including Coolangatta and Murwillumbah, can explore your options and determine the potential costs and the best strategy to achieve your goals.
You might have access to some equity to make keeping or updating your current home a little bit easier. Or if selling up and moving is the right option for you, then it's worth speaking to our mortgage broking team before you sign that contract on your next home.
If you have a few questions then don't hesitate to give us a call at no-obligation - our team is highly experienced and would love to share their expertise, regardless of the outcome.
We also have a fantastic downloadable Guide - "Ready for your next move?" that will answer some of the most common questions people ask, before you give us a call. Moving or upgrading has never been made easier than it is through Mortgage Choice, helping Kingscliff, Murwillumbah and the surrounds.
Book an appointment online or call us today on 0425 293 453 to have a chat through your needs or for an obligation-free meeting.
Are you looking to upgrade or move?
Our mission is to find the right home loan for your individual needs and to always have your best interests at heart. Plain and simple. Which is why we have such a wide range of lenders to choose from. We can search through hundreds of products to find something tailored to your situation. ~