Team Profiles
About the Team at Mortgage Choice servicing Gold Coast South & Northern NSW
WHAT WE DO FOR YOU
Each year 80% of our finance clients come to us via repeat business or referrals from our existing clients or business partners, this is a fact we are very proud of. Our clients are not limited to being locals within the Gold Coast South and Northern NSW area, we have many interstate and some international clients as well.

Our team is confident, knowledgeable and you will always be welcomed.  Our advice is unbiased and we lay out all the options in a clear and easy to understand way for you to make an informed decision.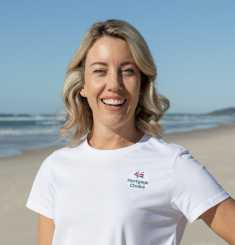 Jo Croft
Owner/Director
Dip Finance & Mortgage Broking
Cert IV in Financial Services
Bachelor Education
Phone: 0425 293 453

Jo Croft is an experienced mortgage broker who has been working at Mortgage Choice for over four years it was her love of helping clients achieve their dreams and home ownership goals, that led Jo to purchase the Mortgage Choice in Springwood franchise and recently franchise number two servicing Gold Coast South and Northern NSW.

She has a depth of knowledge and the ability to explain finance in everyday language. Jo is passionate and dedicated, and works hard to ensure that all clients have a solution that best fits their individual needs. She is all about exceptional client service and making the home loan process, be it a first home buyer, refinancing or an investment loan easy and enjoyable.

Jo wealth of knowledge comes through personal experience in buying and selling, rental property investment and property development. Priding herself on educating clients and making the process as stress free and seamless from start to finish as possible, she is always available to answer questions, whether by phone, email or text. Jo's goal is to build lasting relationships, based on an authentic and honest experience.

In addition to her broking and finance qualifications, Jo holds a Bachelor of Education. Outside of work she loves spending time with her husband and 11 year old son, catching up with friends, finding good coffee and traveling to new locations. She is also a dancer, where she contitually performs and places in the at the National Finals in Physical Culture each year at the Sydney Opera House.

Contact | joanne.croft@mortgagechoice.com.au
Karen Nott
Loans Administrator

Karen Nott is our fabulous Loans Administrator. She has been with Mortgage Choice for over 15 years. Karen is responsible for processing your loan from submission all the way through to settlement and keeping you informed along the way. Amazing Customer Service is her on going goal.

She is super organised for our clients, making sure everything is running smoothly.

Karen lives locally in the area with her husband and three lovely daughters. She loves nothing more than cooking up a storm in the kitchen and walking her dog and keeping fit during her spare time.

Pop in for a coffee anytime (you never know there may be one of Karen's creations here for morning tea!)


Contact | karen.nott@mortgagechoice.com.au
Vanessa Ziegler
Mortgage Qualifier & Office Administrator

Vanessa Ziegler has a number of years experience in the finance industry and is currently completing her Accounting Degree at University. Vanessa is the friendly voice you hear when you first make contact with our office, she is responsible for booking and confirming your appointments, following up enquiries as well as the general day to day running of the office.

She is super friendly and always greets you with a smile.

Vanessa lives locally in the area with her husband and is a big dog lover!
Contact | vanessa.ziegler@mortgagechoice.com.au