First home buyers - Gov't help
Info on first home buyer Grants & incentives - mortgage broker for Springwood, Logan & across Brisbane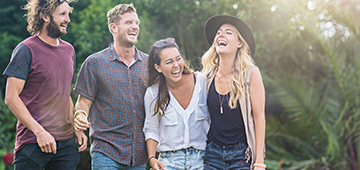 Start your home loan journey today
Looking for easy-to-understand info on the incentives available for first home buyers in Qld or NSW?
We realise that purchasing your first home can be stressful, but with the possibility of a little Government assistance, things can start to look a whole lot easier.
Depending on your situation, location and the type of home you're looking to buy, first home buyers can get access to some fantastic offers from their State Government, and the best thing is that Jo Croft and her Springwood mortgage broker team will help you with everything!
Our experienced Springwood team will help you determine what Grants, Schemes and incentives you could be eligible for and by using our loan service, we'll also help you do all of the paperwork so that you know it's done right.
Here are links to detailed information for the current Qld and NSW first home buyer incentives, but remember that speaking to our team in Springwood can answer all of your questions, is at no-obligation and always comes at no cost to you!
Book an appointment online or call Mortgage Choice in Springwood on 07 3808 1070.


Current Qld Government Incentives
Queensland First Home Owner Grant & Qld Stamp Duty exemptions & concessions
Other current government incentives
Current NSW Government Incentives
New South Wales First Home Owner Grant & NSW Stamp Duty exemptions & concessions
Other current government incentives