Testimonials
Our mortgage brokers aim to exceed your expectations and ensure you're delighted
At Mortgage Choice in Springwood and Logan, our goal is to make sure you are delighted.
Don't take our word on us exceeding your expectations - see what some of our clients have to say!
If you're a client of Mortgage Choice in Springwood and would like to provide us with some feedback or a testimonial, please send it through to joanne.croft@mortgagechoice.com.au or leave a review on our Facebook or Google Listing review pages.
---
Jo Croft, the owner/Director of Mortgage Choice Springwood is the most professional, well informed broker I have dealt with. There is no pressure in the options they provide and you can always rely on Jo's advice.

Would recommend to anyone.



---
It started with meeting Jo, and Nicky, and then Michelle. All from Mortgage Choice at Springwood and all brought such professionalism to the table. We had a bit of a tricky journey with our situation and I was so impressed with the team and how they handled everything. They (almost) held my hand as I was worried about what was coming next and no question was too stupid to ask. Not disappointed that I went to Mortgage Choice and I would highly recommend them. Really felt supported. Thank you so much.



---
Excellent service, highly recommend! Always quick to respond to emails and ensured that we met all our deadlines. Always kept us up to date as to where our loan was up to.



---
Thanks to Jo and Michelle for your fantastic service with our refinancing. The process was seamless and we were consistently updated with the progress. Cannot thank you and your team enough. Highly recommend 💯



---
Jo and the team have helped us through two mortgages now and we wouldn't hesitate to recommend their services. Do yourself a favour and call them!



---
Have used mortgage Choice Springwood 3 times now over the last 5 years and each time I get the same great friendly fast service. They make the process so simple and are very patient with my questions and queries. Would 💯 recommend. Thankyou 💓



---
The ladies at MC Springwood go above and beyond to make the process as streamline and easy as possible.
They were so patient with my endless questions & kept me informed at every step of the way. Thank you so much for helping us through this process.



---
Love the way Mortgage Choice Springwood keep on caring and keeping in touch. A big thank you to the team for checking up on us regularly and refinancing our loan to get a better deal even though its been three years since we bought our house!
Again loved how easy you made the whole processs and how caring and how patient you all are.
We recommend Mortgage Choice Springwood to all our friends, especially to our teacher friends! Thanks Jo for always making time to see how we are going. Again thank you Mortgage Choice Springwood so much for your wonderful help and kindness.



---
We had a great experience with the team at Mortgage Choice, Jo is an approachable person and assisted us through every step making sure we understood everything and was open to our questions ensuring we felt comfortable and confident throughout the process. Overall we are so happy with Jo and her team as they were efficient and friendly and made it so easy for us to purchase our first home and provided us their advice and services and went above our expectations. We would like to thank you all and will definitely recommend and use your services in the future.



---
In short, Jo and her team were exceptional. It was touch and go for a while, and my wife and I were not sure what the outcome would be given some challenging obstacles to overcome. Jo was stoic in her approach and did not falter, finally identifying and concluding a way forward which has been of considerable relief to say the least. I would not hesitate recommending Jo to any person wanting to improve their situation via the many available services provided - both her and her team were consummate professionals, supportive, and encouraging through until the end. Fantastic work; your reputation is beyond justified.



---
We could not have done it with out you all. Jo and team are amazing. Jo Your recommendations of other services were spot on. You were there offering advice right from the first initial savings/deposit needed appointment. No question was to small, silly or asked to much.We Thank you all from the bottom of our hearts.



---
Just to say THANK YOU for our super cute and very delicious Housewarming cookies!
What a kind thought. We are also excited to get our Family Portrait done soon too - our last one is missing a child it was done so long ago!!!
Perfect gifts!
We may be back sometime....probably sooner than we planned....at the moment we are bumping up a dirt track to our new home!

I will be sure to continue to sing your praises and pass on your name onto people who are looking for a Broker, and all the best for your future success.



---
Jo Croft and her wonderful team at Mortgage Choice have been looking after us for many years.Their attention to detail and the way they keep us informed make the process of refinancing much easier. Thanks for saving us a lot of trouble and money!



---
I was fortunate enough to come across Joanne Croft (Jo) from Mortgage Choice. I was very well looked after by Jo and her team, Nicole Reid and Michelle Schmid.

The team at Mortgage Choice were extremely helpful and took all the stress our the loan process. Personally it felt like the team went out of their way to make things work on schedule for our case. Not only that the team are very knowledge and are able to escalate process times very well due to their strong professional working relationships with internal and external stakeholders. I can only imagine how busy the team are and one thing I still cannot get over is the response time to get back to all my enquirers throughout the process from A to Z. The team were very approachable friendly and extremely responsive. The team were an absolute pleasure to work with and understood our case very well. I would highly recommend Jo and the team from Mortgage Choice to anyone who is looking to utilise a broker for anything whether it maybe for a new loan of refinancing. The team not only met my expectations but went beyond.



---
Jo, Nikki and Michelle at Mortgage Choice Springwood are wonderful to work with and made the entire loan process very easy. If I have future needs for a mortgage broker, I'll be coming back to Mortgage Choice Springwood.



---
Professional, knowledgeable, great communicators who really listen to what you want and ensure that you are kept up-to-date every step of the way. Everything done without having to walk out my front door - can't speak highly enough of this great team!



---
We have just made our second house purchase with Jo and her team and they are awesome, highly recommend them for great communication and customer service.



---
I have had a great experience with Mortgage Choice Springwood. Both Jo and Michelle went above and beyond to make getting a home loan as smooth and easy as possible. They are both very fast to replying to emails/calls and would give us an update every day or two. Would really recommend them to anyone looking to purchase their home.



---
Re financing was a breeze. Distance no problem, Jo and Michelle were efficient and professional. They kept us updated every step of the way.



---
Thank you sooooo much Jo and your awesome team who made everything easy for purchase of our new home! You did a perfect job and we appreciate everything and we will definitely recommend you to our family and friends 😊 Thank you, thank you, thank you 🙏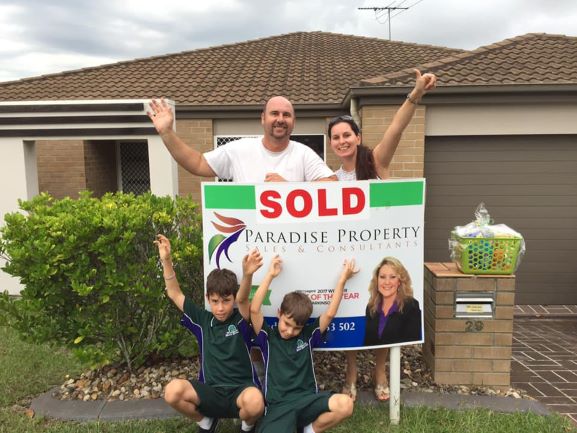 ---
This is the second time I have used Mortgage Choice - first was for an house and second for a new car. I highly recommend Jo and the team. Jo came out and met us after hours, got us a fantastic interest rate and a loan with conditions important to us. The entire experience (both times) was amazing, Jo and Michelle kept us in the loop the entire time and answered any questions we had throughout the process. Thanks!!



---
Jo is such a pleasure to work with! She has made the refinance process so easy. We couldn't be happier with the service she has provided, she absolutely went above and beyond! Cant recommend more highly! Thank you Jo and the whole team at Mortgage Choice Springwood!



---
Jo and her team Vanessa and Karen are the best highly recommend them they go above and beyond
They made it a really stress free process and keeped us up to date the whole way through
They are definitely the best in the business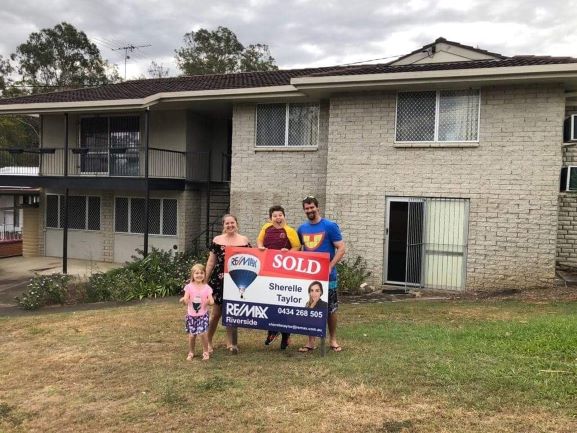 ---
My first appointment was the last one in the middle of the week at 6:15pm. I thought the staff was tired around that time at the end of the day, but not Jo! She welcomed me with her super energetic atmosphere and walked me though the steps I needed to take. She assured me that her she will help me and her team will help me. She started my process straight away and I received email reply on the same day. It made so much easier and quicker to get my mortgage sorted. Thank you so much Jo, Karen and Michelle



---
Springwood Mortgage choice were very helpful, knowledgeable and patient in dealing with our first home loan application.



---
We had an excellent experience with Jo and her team when both taking out our first home loan and then refinancing when the loan market changed several years later. Their communication was exceptional and they were able to tailor and recommend a large range of lending products that suited our needs on both occasions.



---
The staff have always been pleasure to deal with and try to provide best outcome for you, excellent customer service thank you.



---
We have settled two properties and refinanced with Mortgage Choice Springwood. Jo and her team are exceptional to work with. I would highly recommend them to anyone and everyone looking for a new property or refinancing



---
I cannot thank Jo, Karen & Vanessa enough for how easy they made our whole home buying experience. Such a professional team of skilled women and I cannot recommend them highly enough! The process is always a stressful one but the ladies at Mortgage Choice Springwood made us feel as though everything was always on track and nothing was a problem. Thank you from the bottom of our hearts.



---
The Springwood Mortgage Choice team have been amazing from day 1. Jo, Vanessa and Karen have been there for any questions and advice and certainly went above and beyond. I only I could rate 15 stars!!
Thanks guys, we could not have survived this journey without you!



---
The experienced ladies at Mortgage Choice did a fantastic job. I was always kept informed with what was happening every step of the way. Would highly recommend.



---
Mortgage Choice at Springwood has looked after all of my borrowing needs for over 10 years. They are so knowledgeable and helpful, I know I'm always going to get the best deal.



---
The team helped guide us through the exciting and terrifying process of purchasing our first home; from identifying a great loan for our circumstances and gaining all important pre-approval, to outlining document requirements.
A few little bumps with LMI amounts were all sorted out by the team and the bank just in time to make settlement.



---
This will be the second time Jo has helped us out with a mortgage. She was so patient with our timing, our questions, and was flexible with whom we wanted to bank with. We're not surprised to see 5/5 stars... Jo, Vanessa, and Karen you ladies are amazing and because of you we get to live in our dream home! Thank-you again~



---
Well we 1st met John through being a local Mortgage broker. John since doing our original mortgage work retired and Jo took over. Jo and her team couldn't be more helpful. We would recommend these guys to anybody who needs a new mortgage or who would like refinancing, they do the lot... Awesome and love your work. Thank you again...



---
Will always always always have the most immense gratitude for Mortgage Choice, always making things simple and easy and ALWAYS coming through with whatever I needed - from the bottom of my heart, thank you, thank you, thank you. Incredible team who make everything seem effortless, basically the client just sits back and signs documents when needed. Soooooo grateful for what Mortgage Choice at Springwood has done for me, always always always offering A1 excellent service.



---
Kicking ourselves that we didn't go and see Jo and Karen at Mortgage Choice Springwood sooner! The team were there every step of the way to make the process of refinancing our home easier than we could have imagined. Not to mention our surprise at the money we are now saving. We would highly recommend Jo, Karen and Vanessa and their service to anyone in a similar situation.



---
Jo, Karen and Vanessa have been absolutely outstanding in finding the perfect home loan for us. All three of the ladies were very professional and prompt when returning emails and phone calls. Despite my partner being a sub contractor carpenter where we initially found it very difficult searching for a home loan, Mortgage Choice Springwood took the stress out of the situation and went out of their way to ensure we found the best loan, and settlement occurred on time. I cannot thank them enough on what they have done for us! If we are ever to purchase another property, there is no doubt we would engage with Mortgage Choice Springwood again. Highly recommend to anyone seeking the perfect home loan!



---
We highly recommend the team at Mortgage Choice Springwood. A big thank you to Jo, Karen and Vanessa - the whole process has been smooth and always done with integrity, transparency and a big smile! We will definitely use this team's expertise for our next property purchase



---
Once again Jo, Karen & Team provided streamline service able to smooth out any bumps along the way! Always smiling -
Highly recommend this branch for all your financial needs!



---
We highly recommend Jo and Karen from Mortgage Choice Springwood who helped us through the process of purchasing our first home. From the moment we had our first meeting, Jo was always prompt and professional in her communication with us, and even though it took us a while to find the right property her commitment to following up with us was second to none. Jo really made us feel that our business was valuable to her and shared in our excitement at each of the milestones along the way. Her knowledge of the processes and products she offers is fantastic – we were always provided with all the relevant information in a clear and easy to understand format at every step. Thank you Jo and Karen for making our first home a reality, we look forward to utilising your services again in the future!



---
Kyrié and myself just wanted to say a big thank you to yourself and your team for helping us with our refinancing. You guys did a great job and made everything very easy and also kept us updated regularly. We appreciate everything and we will definitely recommend you guys to our friends and family.

Kind regards

Kyle and Kyrié Mather



---
Jo was excellent. Really helped us sort out a tricky situation while we were living overseas.




---
We were very impressed with our experience both with mortgage choice and the knowledge and expertise of Joanne.

Joanne went above and beyond our expectations to help us get all the information together. She made sure that we were kept up to date with where our loan application was at. She made us feel at ease with her experience and friendliness.




---
Jo made getting our mortgage so simple! Nothing was too hard for her to sort out for us. Would highly recommend Jo and the team at Mortgage choice Springwood to help buy your home. Thanks again Jo.




---
I found the Mortgage Choice team a very professional organisation with clear and consistent communication. They made what in the past was a stressful and painful job into a much easier and relaxed process.
Joanne Croft even went the extra mile to help out in another situation I was facing and was able to provide some good advice. Joanne was also very prompt in providing RP DATA property information which made the buying and choice of property an easier experience which from previous experience can be a frustrating one. Thank you again for your assistance in this process and I will recommend your services in the future.



---
My experience with Joanne at Mortgage Choice Springwood was better than excellent with regards to my property purchase. Joanne kept me in the Loop about what was happening every step of the way and sometimes she even prompted me to chase things up that I had not done.

Joanne made the process of buying my second investment property very easy and I am looking forward to buying my next one and I would not use anyone else's services except Joanne at Mortgage Choice Springwood. It is nice to do business with someone so helpful and professional.



---
Look no further than Mortgage Choice Springwood. Jo always follows up where needed and her customer service is second to none! I have no hesitation recommending Jo.



---
Jo was so helpful with the whole mortgage process, I couldn't have done it without her. She simplified everything for me and made it so easy. Thanks again Jo.



---
Jo is fantastic! We are currently living in the States at the moment & Jo helped us find a mortgage for our Australian home that took into consideration our overseas income. She went above & beyond! I would highly recommend Jo.



---
Jo and Karen are just simply AMAZING. From the very beginning they made us feel at ease and in truly safe hands. Their professionalism, kindness and helpfulness is outstanding. They always kept us up to date with what was going on and explained every step of the process. They always went above and beyond making sure everything ran smoothly. Jo was able to find us an awesome loan for our particular situation.
Always there to answer any questions we may have had and to guide us through the process of buying a home the team at Mortgage Choice Springwood made the whole procedure easy. We would highly recommend Mortgage Choice Springwood to anyone looking to buy their dream home. We can not thank Jo and Karen enough for all their support and outstanding effort in fulfilling our dream and finding our dream home. Thank you both for everything. Cheers.