December 18, 2017
Joanne Nugent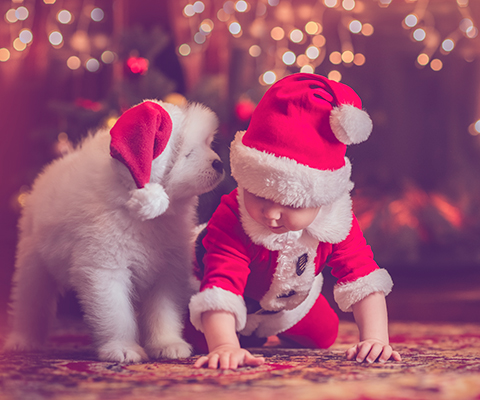 There is no denying Christmas is an expensive time of the year. From the many festive drinks to Christmas presents and even Christmas lunch, it is easy for your finances to run away with you during the jolly season.
Of course, not everyone wants or can spend big at Christmas time.
According to Mortgage Choice data, almost 30% of Australians said they plan to "spend less" this Christmas.
For those who are looking to spend less over the festive period, there are a few simple and easy tips that Australians can employ to help keep their spending to a minimum.
We offer the following five tips to help you spend within your means this festive season:
Tip #1: Prepare yourself
Before you head to the shops this festive season and start spending money on presents for your loved ones, it pays to sit down and make a list. Know exactly what you plan to get each family member and how much that gift is going to cost you. Having a list at the ready will help make sure you don't spend more than you bargained.
Tip #2: Open a festive account
By setting yourself a spending limit and then putting that money into another account, it will forcibly stop you from spending more money than you have. In fact, regardless of what time of year it is, it is always good to separate your money into various bank accounts. Separating your money into different accounts each pay cycle rather than keeping it all in the one transaction account will encourage you to spend your money on the things you need and not the things you don't.
Tip #3: Research lender options
Have you been with the same lender for some time? If the answer is yes, don't fret – you are not alone. But while there are some benefits associated with being loyal to one financial provider, there are also plenty of reasons to look for a better partner. At the end of the day, you work hard for your money, so you should want your money to work hard for you. If you would like your money to work harder for you, the first thing you need to do is research the various savings products available on the market and see if there is another lender who can offer you a better interest rate. Alternatively, look at term deposits and see if there is a lender who can offer you the ideal solution for your needs.
Tip #4: Ask for help
If you are hosting a festive lunch, dinner or drinks at your place, don't be a martyr. There is no shame in asking attendees to each bring a plate. Tell them what you would like them to bring (to avoid double up). Not only will this tactic help reduce your workload, but it will also reduce your costs.
Tip #5: Be crafty
Where possible, get creative with presents and meals. You can save significant dollars by making your own gifts. So why not let your creative juices flow and shower the ones you love in hand-made pressies.
So there you have it. If you would like more Christmas tips and tricks, make sure you give me a call today.