September 25, 2017
Joanne Nugent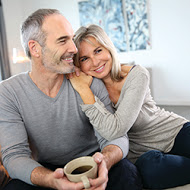 While every Australian will eventually wish to downsize, many are often faced with the challenge of deciding when, why and how. With interest rates remaining low and property prices continuing to rise, now may be the perfect time. However when deciding if downsizing is right for you – it is important to consider all your financial options and consult with a professional before committing to
any major lifestyle changes.

Below are a couple factors to consider deciding whether downsizing is right for you:
Why should you downsize?
Downsizing can provides a variety of positive impacts to your lifestyle including financially and physically. Additionally, a few significant benefits include eliminating the hassle of hoarding old stored furniture, moving to a smaller premises to reduce home maintenance and simplifying your overall lifestyle.
When should you downsize?
Deciding when to downsize can often be a difficult option to consider, however depending on your current lifestyle and future plans downsizing your home may be the perfect complement to your household lifestyle. Downsizing should prove to be a beneficial option if you intend to boost your retirement fund or plan to tackle any lingering debt that selling your family home may help with. A broker will be able to advise if downsizing is the right option based on your financial situation.
How people can downsize – where should they move to?
If downsizing feels like the right decisions for you, there are a few ways to proceed with this. Homeowners have the option of moving into a smaller home with fewer amenities, for example no pool, stairs, backyard etc. Or alternatively, moving to an apartment or retirement village, depending on your lifestyle and stage of life. Downsizing ultimately depends on what you hope to achieve from
downsizing and what they are looking for in the future.
To see if now is a good time to downsize, contact your local Mortgage Choice broker Joanne Nugent on 0409 363 420 discuss your financial options.