December 11, 2017
Joanne Nugent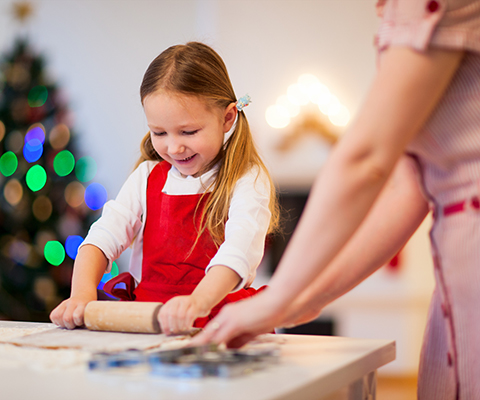 School holidays have started and the excitement is Christmas is building! There is no better time than now to start some family traditions to celebrate the festive season.
It is a great opportunity to bring the family together and create wonderful memories for many years to come.
To get your creative juices going, here are five ideas that are simple, fun and sure to bring a smile to everyone's faces.
1. Count down the days until Christmas
Everyone looks forward to the arrival of Christmas and you can make it even more exciting with the use of Advent calendars. You can buy these from department stores, or you can make them extra special by creating them by hand. For example, if you have some wall space, you can stick up 25 paper bags each numbered between 1 and 25 and filled with fun surprises such as treats, cards, ornaments and stickers. Every day until Christmas, your kids can open one bag and enjoy the goodies inside
2. Set up the Christmas tree
The Christmas tree will become the focal point in your home and the whole family will enjoy the process of setting it up and making it look fantastic. Let every family member add their personal touch by hanging up their favourite ornament.
3. Bake treats with the kids
Get your kids off the TV and devices by having them join you in the kitchen for an afternoon or morning of baking delicious treats. There are many sweets that you can create, such as gingerbread houses, cookies, muffins, cupcakes and brownies. You can create shapes by using cookie cutters, and decorate them with sprinkles and coloured icing.
4. Make Christmas cards
Hand-made Christmas cards are lovely gifts as they don't require a lot of time or money, and they are fun for children of all ages to make. Get your supplies together and be as adventurous as you want. For starters, make sure you have scissors, glue, cardboard, coloured paper, textas, and decorative pieces such as stickers, glitter and ribbons.
5. Secret Santa
For families with children in their teens or older, Secret Santa is a fun tradition in which each member of the family secretly buys a gift for another person. It's also a great way to alleviate the stress of organising multiple gifts and the financial burden that comes with the festive period. Put everyone's name in a hat and have each individual draw out a name. Don't forget to set a budget for gifts and establish any rules if necessary.