July 24, 2017
Joanne Nugent
With interest rates at an all time low, the cost of borrowing has never been more affordable, so you may be considering now is the right time to shop for the home of your dreams.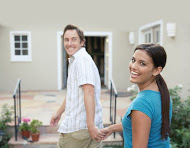 To help you make the right decision, here are some suggestions you may find helpful as you head out to inspect properties on the market.
Document Your Needs
Make a list of what you are looking for in a property - an identify what are absolute necessities (eg three bedrooms, garage, fully fenced) versus what would be a "nice to have" (eg media room, a powder room, a swimming pool). Make sure you focus on the necessities first - ensuring that any home you have meets your minimum requirements - unless you have the desire and funding to make substantial renovations in the short term.
Track Your Property Inspections
Viewing lots of houses one after the other can be confusing - and sometimes it's difficult to remember which was which. You may find it a good idea to take photos and make notes of each property and what you liked and disliked about each. Always make sure you compare the features of the house with your original property checklist to make sure you remain on track to find the perfect house you need and want.
Set a Budget
Speak with your bank, or better still, a mortgage broker, to understand what the maximum is you can borrow. Coupled with your own savings and income, you can then approach the market with a firm limit in place. This will help narrow the market in which you are "shopping" and will ensure that you don't get caught up in the excitement and commit to more than you can afford.
Manage Your Budget Now
Even while you're still looking for your dream home, make sure you track and manage your budget as if you have already purchased the property. Keep track of your expenditure in comparison to your income, and make sure your surplus (ie income less expenditure (excluding any current rent payable)) is sufficient to meet your anticipated monthly repayments. Getting into the swing of being a mortgage owner now will make the transition much smoothly and way less scarier!
Assess & Evaluate Your Home Loan Options
Finally, make sure you research your home loan options, There are hundreds of products on the market from a huge range of lenders. You may be feeling overwhelmed and not know how to find the one that is right for you. This is where a mortgage broker can help you navigate the home loan market to find the one that's right for you - whether it's your preference for a fixed, variable, or split rate loan; a products which offers redraw, offset or the ability to make additional repayments; or maybe on online lenders suits you just fine, while others may prefer their lender to have a branch network. Whatever is your preference and whatever are your needs, a mortgage broker can help find the lender and product that is just right for you.