July 31, 2017
Joanne Nugent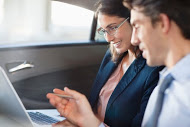 There are so many investment options available - but for many, property is still considered the most appropriate for their investment needs.
Bricks and mortar provides a tangible asset which has the potential to provide regular income, and to provide capital growth in the longer term. The investment return on property can vary, but in the long term, with the right property in the right location, may be a better investment than cash in the bank (with interest rates so low at the moment!) and may be considered less risky than investing in shares which can sometimes be volatile.
So if you are considering investing in property, here are some hints and tips to consider before purchasing an investment property:
1. Do Your Research
Research is key when investing in property. Property prices, rental income, capital growth rates, insurance and council rates can vary enormously from property to property based on the location, the size and nature of the property. Make sure when you are considering investing in the property market that you are well informed in regard to past and projected sales in the area as well as the rental demand and any large infrastructure projects (existing or proposed) which could increase or decrease the value of your investment. Talk to people in the local area and read up on property related and investment articles so you're well informed as you enter into the market.
2. Look at the Long Term
If you have done your research, you will know that the property market moves in cycles - owing to changes in demand and supply, changes in interest rates, changes in unemployment levels and changes in general economic conditions. These changes are inevitable and so any investment in property should be undertaken with a view to holding that investment for the longer term if your investment goal is to achieve a large capital growth. To cater for any peaks and troughs in the cyclical nature of the property market, make sure you have sufficient funds in reserve to cover you in case of tenancy losses, rental arrears, and unforseen maintenance and repairs. It's highly recommended that you also consider landlord insurance which protects you against damage to the property and loss of rent resulting from some key likely scenarios.
3. Investigate Your Options
Including property in your investment portfolio can be done in many ways - through investment in a property trust, through a Self Managed Superannuation Fund (SMSF) or through the direct purchase of a house, a unit or apartment - either in a metropolitan, regional or central business district - all of which may provide different income and/or capital growth rates. If you're not confident in negotiating on your own, you may like to consider talking to a buyers agent. Buyers agents are experts at what they do and may be a valuable resource to provide advice and/or negotiate with sellers and agents on your behalf.
4. Speak with the Specialists
Property purchase is a large financial commitment - so ensuring it is aligned with your investment strategy is important. Professional advice can be worth its weight in gold, so you should always discuss the investment, taxation and legal implications of such a purchase with your accountant or financial planner to ensure that you are going to yield a healthy return from your property investment and that it is a good match for your broader investment strategy.
5. Find the Right Financing
Depending on your financial circumstances and your long term investment strategy there may be a range of financing options available - and for a new investor, the options may be overwhelming - fixed vs variable? interest onlyn vs principal & interest? cash deposit or equity? You may be best to talk to a mortgage broker who can navigate the investment financing options with you and help you find the lender and the investment loan product which is most appropriate for you.
So if you're in the market for an investment property, call Joanne Nugent at Mortgage Choice on 0409 363 420 or visit www.mortgagechoice.com.au/joanne.nugent today for more information on how a mortgage broker can help you find the right investment loan to meet your needs.