June 26, 2017
Joanne Nugent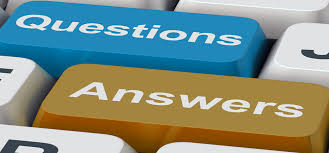 Following on from a previous blog, while interest rate is clearly a key factor in deciding on a home loan (or any loan for that matter!) there are a host of other factors you need to consider when deciding which is the right loan for you.
The duration of the loan, the frequency of the repayments, the flexibility of the loan structure and the associated fees and charges are all important considerations. In addition, there are a number of questions you will want to ask your mortgage broker when you're looking at borrowing options.
1. How quickly will my loan be approved? With standard finance clauses in Queensland property contracts being only 14 days, seeking pre-approval from your chosen lender is a good way to speed up the process ahead of any property purchases you may be considering. Confidence that you can borrow the required amount, and that you already have approval when submitting an offer to the vendor will certainly help to alleviate stress in the purchasing process.
2. What flexibility do I have when choosing Fixed or Variable rate? With the range of home loan products on offer from our wide range of lenders, there is definitely flexibilty around the type of home loan you choose. When selecting your product, make sure you understand if there are costs associated with switching from fixed to variable (and vice versa). You may also like to consider a product which allows you to split your loan between fixed and variable components.
3. Does my loan have an offset? And how can I best leverage it? With a 100% offset account, you can link your home loan to a nominated savings account (or accounts) which allows you to reduce the interest on your home loan while still retaining accessibility to your funds. (Similarly redraw allows you to access additional funds you have paid into your home loan. Your Mortgage Choice mortgage broker can advise on the benefits of each to allow you to decide which is right for your personal circumstances)
4. Can I make extra repayments at no cost? Always check with your lender as to whether the product you choose allows you to make additional repayments at no extra cost. Some products do not allow you to make extra repayments, others will. For the additional repayments, some lenders may charge a fee or limit the amount of additional repayments you can make, So always check with your lender and the specifications before selecting a given product.
5. Can I choose when I make the repayments? Most lenders will let you choose when and how oftern you make repayments (monthly is usually the minimum). Keep in mind that simply by making half your monthly repayment each fortnight you are essentially paying extra each year which will reduce both the duration of your loan and the amount of interest you pay. Most lenders offer flexibility to allow you to structure your repayments in a way that suits you best - but always ask your lender what they offer for the loan product you select.
So when you meet with your Mortgage Choice mortgage broker, make sure you ask these questions. If you would like to discuss your home loan options, please contact Joanne Nugent at Mortgage Choice on 0409 363 420 or visit www.mortgagechoice.com.au/joanne.nugent for more information.