October 23, 2017
Joanne Nugent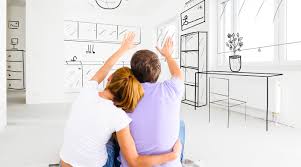 Are you deciding whether to renovate your existing home or find a new one?
Do you love your location but loathe the current state of your home - or need more room? Over the last 12 months, there has been a steady increase in the amount of home owners who wish to renovate their property.
Of course this uplift in the number of people wishing to renovate their property is largely unsurprising given the increasing popularity of renovation television shows (including the recently released "Love It or List It" ) and the high costs of upgrading in some markets.
Further, renovating is a great way to make your old place feel brand new and significantly improve the resale value of your home.
But while there are benefits associated with property renovation, it is not something that should be taken lightly.
While a freshly renovated kitchen or bathroom is likely to lift the resale value of a property far more than a refurbished lounge room or bedroom, these renovations could prove quite costly.
And then the question becomes: how will you finance these renovations?
Thankfully, we as Mortgage Choice brokers can give advice and options to help you finance your planned renovations.
To chat with your local Mortgage Choice broker , call Joanne today on 0409 363 420.