December 15, 2017
Joanne Nugent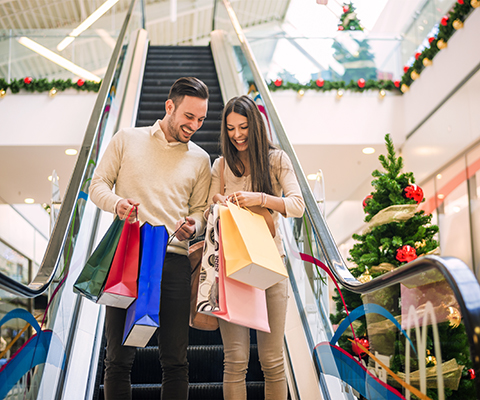 Only ten sleeps until Christmas!! Are you ready? If you're just about to start the frantic rush to prepare for Christmas, make sure you also prepare financially.
Thankfully, there are a few tips that everyone can follow to ensure you get the most out of the festive season without blowing your budget.
Tip 1: plan ahead
There are a few ways you can do this. Firstly, decide how you plan to celebrate Christmas and secondly who you plan on buying gifts for.
Ask yourself the following questions: Will you be home for Christmas? Will you be hosting a meal? Do you know what food you plan to serve? Who will you invite? Get your invite and shopping lists ready and buy everything that isn't perishable ahead of time. Speak to your butcher and order your turkey or ham as early as possible. This will not only give you a good idea as to how much money you may have to spend, but it will also ensure your spending is done long before the actual day.
Where gifts are concerned, the more time you have the better. Write a list of all the gifts you plan to purchase and how much money you plan to spend on each gift. From there, you can do your research online. You may find that some stockists are cheaper than others. You may also find that buying the product online is the best/cheapest option. Just give yourself plenty of time to have the product delivered.
Tip 2: Budget
This is possibly the most difficult thing to do during the holiday season and it's clear why so many of us rely on credit to get through. Careful planning and creative gift ideas could help you survive Christmas without burning a hole in your wallet - or bank account.
Be realistic about your situation. If you're already in debt, don't add to it. Leave your credit cards at home and consider budget friendly gift ideas instead. Are you creative? Could you make a gift instead of buying one? You might want to consider gifting IOUs to your significant others. 'I owe you a date', 'I owe you quality time together', 'I owe you a massage' etc. Chances are, your loved ones will find these gifts more thoughtful and you won't have spend a fortune.