October 13, 2017
Joanne Nugent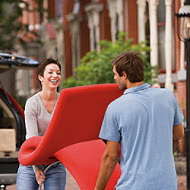 This is a question so many of us are faced with. We've found the PERFECT home - but you haven't sold your current property!
What should you do? Should you buy before you sell? If your answer is yes, then you are not alone!
While selling your own home and THEN finding your ideal next house is the ideal scenario, it rarely happens. Often you are offered a great price for your current home before you find your next place, and you suddenly find yourself considering having to rent in the interim and move twice. In other cases, you find your dream home before you've even considered having your own property appraised.
If you find yourself in the latter situation, here are some considerations you need to make before signing on the dotted line of that property purchase contract.
Pressure to Sell
If you've already committed to buying your next home, you will certainly feel the pressure to sell your own home sooner - and often this comes at a cost - by having to make a sacrifice in terms of the sale price. This may mean that you accept an offer much lower than what the property is actually worth - which effectively means the cost of buying your new home is higher. Is this new "dream home" worth more than what you've currently negotiated? If not, then you might want to re-think your decision to buy before you sell.
Having said that, sometimes a quick sale at a slightly lower price isn't a bad thing. Some people keep their property on the market for a long time hoping to achieve that top price. Unfortunately this can mean higher interest costs on borrowed funds for the new property; and houses which sit on the market for a longer period of time may be perceived as having "something wrong" with them.
Build a Bridge
So, if you do find that selling your home is taking longer than expected, you may find yourself in need of bridging finance to cover the cost of holding two properties at once.
A bridging loan can be fixed or variable rate loans, and will often be offered on an interest only basis - often at a higher interest rate than a standard variable loan - however bridging finance is usually a short term finance option with a term of between 6 and 12 months.
The size, nature and likely duration of the required bridging finance may impact the interest rate offered based on the assessed risk of the loan. You may also need to consider the added cost of Lenders Mortgage Insurance (LMI) which will be charged if you need to borrow more than 80% of the combined value of the properties. Some lenders will not accept applications where you need to borrow even less than 80% - so make sure you find a lender whose policy is aligned with your needs.
So if you're still keen to buy before you sell, just make sure you're well aware of the associated buying, selling and financing costs of doing such - recognizing that while the price you will be buying your new property at will be fixed (as per the contract of sale), the price you receive for your own home is still unknown and could be significantly less than what your real estate agent is advising.
If you find yourself in this situation and would like to know your options, as a mortgage broker I can help you work out the best plan and provide you with financing options from across our panel of lenders and their product suite.