July 10, 2017
Joanne Nugent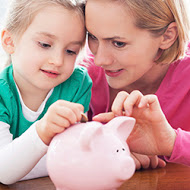 For many who are caught in the rental trap, saving the minimum deposit to buy their first home can be a major hurdle. However with the right strategy and planning in place, you too can be on your way to buying your own home sooner!
1. Save a set amount each week: Many people elect to save a set percentage of their salary each week - for example 10%. You could even set up an automatic transfer each week to have this amount automatically transfered to your nominated savings account.
2. Find the right savings account: Look around at different savings accounts on offer to make sure you find one that will best support your savings needs. Some accounts have low fees while others offer higher interest if you make regular deposits and no withdrawals during the month. Once you have a sizeable savings balance you may choose to invest it at an even higher interest rate term depsit account to further accelerate your savings.
3. Make a budget: Work out how much your need to spend each week versus how much you actually spend. You may be surprised how much you could save each year but cutting out that second cup of coffee each day.
4. Manage Your Own Expectations: Make sure you are realistic about what you can save. If you cut out all of "the fun stuff" you'll find it difficult to persevere with your savings plan. Make sure you still allow yourself some treats from time to time - maybe as a reward when you hit a key savings milestone along the way.
5. Reduce Your Debt: By paying down your existing debt - especially on credit cards - you'll be paying less interest and freeing up funds to dedicate to your savings goal. Reducing your debts is also key in ensuring that once you have that deposit saved, that your loan application is favourable as the lenders will look at not only your assets, but also your liabilities (ie debt!) when considering your approval request.
For more information, contact Joanne Nugent from Mortgage Choice on 0409 363 420.