August 28, 2017
Joanne Nugent
Thinking about switching lenders?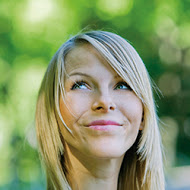 Our free Home Loan Health Check compares hundreds of home loans with your current loan to see if you could save. Why negotiate alone? We'll compare over 20 lenders and secure a great rate for you. Find out quickly and easily if you could save. If you choose to refinance, we'll do all the paperwork and running around at no cost to you.
Refinancing refers to the process of paying out your current home loan by taking out a new loan, either with your existing lender or through a different lender. You could get a lower interest rate and reduce your monthly repayments or you could fix your rate for a certain period, and have the security of fixed monthly repayments.
Potential reasons to refinance
Get peace of mind
Fixing part - or all - of your loan, or securing a better rate to reduce your monthly repayments can help with peace of mind.
Consolidating other debts
Consolidating other debt, like credit cards or personal loans, could help you to reduce your interest rate on these loans.
Take advantage of different features
You may wish to switch to a loan with more suitable features such as a redraw facility or offset account.
Unlocking equity
Refinancing can help you unlock the equity in your home to finance a renovation, or free up some capital for property investment.
If you want to know more about how refinancing could help you, call me today on 0409 363 420 and check out our video to find out more.