September 18, 2017
Joanne Nugent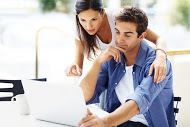 With the Reserve Bank maintaining interest rates at an all time low, you may be considering refinancing your home.
And it is not just variable rates that are sitting at low levels. Today, most lenders are offering incredibly sharp fixed rate pricing.
If you are looking for some certainty around your home loan repayments, then a fixed rate home loan (or a split rate mortgage) may be the ideal solution for you.
As the name would suggest, a fixed rate home loan is a mortgage that boasts the same fixed interest rate for the duration of your preferred fixed period.
Generally speaking, people will fix their mortgage from somewhere between one and five years, with three year fixed rate products the most popular across the country.
And while there are many benefits associated with fixed rate home loans, there are also some pitfalls associated with this type of product.
One pitfall associated with a fixed rate mortgage is the break fee.
There are couple of ways you can be charged a break fee, namely:
If you switch to a different product and/or lender before your fixed rate home loan term has expired;

You make additional home loan repayments in excess of the amount stipulated by your lender;

You repay your loan in full before the fixed rate term has expired;

You default on your mortgage repayments.
Depending on the size of your fixed rate mortgage and how much time you have left in your fixed rate loan term, a break fee can be very expensive.
Lenders will typically finance your home loan on the wholesale market with a fixed maturity date.
At the time you switch loans or repay your loan early, your lender will use the Bank Bill Swap Rate (BBSR) or BBSW to calculate your early repayment cost.
Of course, it is important to note that break fees will vary from borrower to borrower and lender to lender. As such, it is important to consult your lender before you decide to break out of your fixed rate home loan.
If you are currently in a fixed rate product and would like to break free from the mortgage, I can help you identify exactly how much your individual break fee might be.
I can also talk to your lender about having your break fee reduced and/or removed.
So if you're keen on refinancing to a fixed rate product, or you're looking to refinance away from a fixed rate product, call me today on 0409 363 420 so I can help you navigate the process and help you into a new loan.