December 04, 2017
Joanne Nugent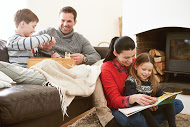 For most of us, our mortgage is the biggest financial commitment we will ever have. You may be comfortably making the monthly repayments on your home loan at the moment, but what would happen if you were made redundant or, for one reason or another, you could no longer work?
It is an important question every homeowner should think about. If you take the right steps now, you can ensure you are prepared should you find yourself in a financially difficult position.
1. Get insurance
Your income is likely to be your biggest asset, so it makes sense to protect it. Mortgage Protection Insurance is a form of personal insurance that will cover the cost of your monthly home loan repayments if you lose your job. It is also worth considering taking out Income Protection Insurance as this will cover you if you cannot work for a period of time.
2. Build up emergency savings
When you buy your first property, you will likely put all your savings towards the deposit and various costs involved in the purchase. However, once you are settled in your new home, you should consider setting aside a designated amount of money that can be tapped into for an emergency. A general rule of thumb is to have at least three to eight months of living expenses saved. Even if you don't have that amount at the moment, put whatever you have in a high-interest savings account and deposit additional money on a regular basis.
3. Don't overextend yourself
Buying your ideal property may be the top priority for you, but you need to be sensible. When you buy a property, make sure your mortgage repayments do not eat their way through your entire salary, leaving you next to no money for saving and spending. When buying a home, it is important to stick to your price range. If you already have a mortgage and you are struggling with your current repayments, you may wish to consider refinancing and switching to a lender with a sharper interest rate as this will lower your repayments.
Taking adequate steps to protect yourself and your mortgage is vital. If you do find yourself without a job for a prolonged period of time, the best thing you can do is act quickly. Speak to your mortgage broker who can renegotiate the terms of your mortgage with your lender and work out a solution to assist you while you look for another job. Some lenders will offer financial hardship assistance to provide temporary relief for anyone struggling with their mortgage repayments.
If you have questions about your home loan and want to ensure you are adequately protected, call me today to speak with a Financial Planning expert,