Insurance
Protect What's Most Important To You and your Family
With your home and investments purchased, you want to ensure they are adequately protected. Your ability to service the loans and ensure you and your family have income when it's most needed is also critically important.
Through our insurance services, we can help you ensure that the lifestyle you have worked hard to achieve is secured and protected. We service Inner North West Brisbane including Brookside Centre, Everton Hills and Everton Park.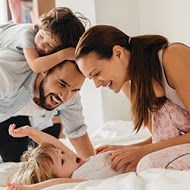 If it matters to you, it's worth protecting. Mortgage Choice does more than help you secure the right home loan. We can also keep you covered with all your insurance needs, whether you're looking to protect your property, your car, or yourself.
Click here to find out more.