Mortgage Brokers in Jimboomba, Tamborine and Waterford
Buying a home is the biggest financial decision you will ever make. As such, it is important to work with a mortgage broker you can trust. Get in touch with our team of brokers to discuss your home loan requirements.
5.0 (14+ total reviews)
Aggregated from:







Call Us

Mortgage Choice Carrara

Office - 07 5606 0061
Open Hours

Mortgage Choice Carrara

Monday - Friday 9:00am - 5:00pm
After hours by appointment

Free Appointment
Mobile Broker
Servicing Logan Village, Waterford, Jimboomba, and surrounds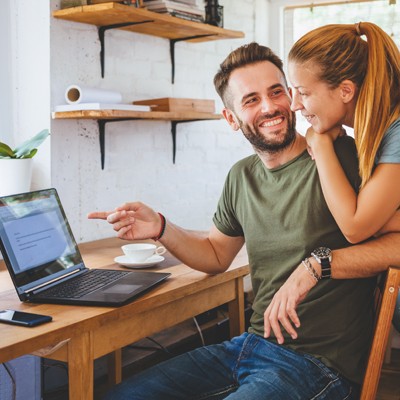 Latest home loan interest rates
Start your home loan journey today
Mortgage Choice brokers in Jimboomba, Tamborine and Waterford
As your local Mortgage Choice broker in Jimboomba Joel & Tim will provide you with access to a wide choice of lenders, including the major banks.
They understand the loan pre-approval requirements of these lenders, making it quicker and easier for you to apply for pre-approval.
And, when you have found your ideal property, we can streamline your formal loan application by preparing the paperwork, lodging the application and doing all of the follow up on your behalf!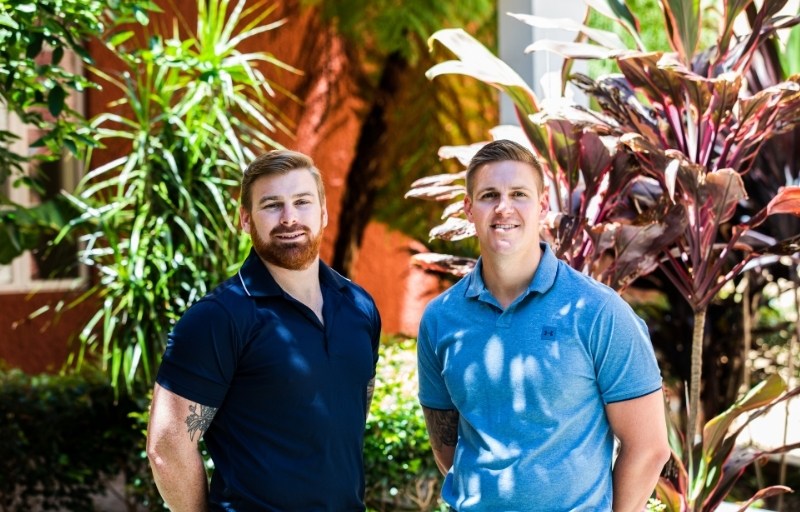 Why should you speak with a broker?
We provide real choice, looking to find you the right deal.
We work with multiple lenders, not just one – keeping competition alive.
We may negotiate a better outcome.
We help at a time and place that suits you, doing the legwork for you.
Our aim is to save you time and stress and get things moving as quickly as possible.
Get in touch with either Joel or Tim this week to discuss your situation.
We can also help you with:
Car & Equipment loans
Commercial Loans
Cash flow managment
Ready to purchase a new property?
A good starting point is to find out how much you can borrow as this will be a helpful indicator of what you can afford to buy.
We understand that finding out how much you can borrow can sometimes be a bit confusing, which is why we have some great resources at your disposal. Try our home loan calculator to help make your borrowing power more transparent. Check it out here!
Not sure where to start with your property journey?
Our property guides provide further information which may assist you with your home loan, no matter if it's for your first home or for an investment property.
Download your copy for free here!
To arrange an appointment please call Joel Bradford or Tim Egan on 07 5606 0061.
The right home loan for your needs
Our mission is to find the right home loan for your individual needs and to always have your best interests at heart. Plain and simple. Which is why we have such a wide range of lenders to choose from. We can search through hundreds of products to find something tailored to your situation. ~
Client reviews
Honestly, Joel made everything seamless. Its a hard job to keep my wife happy but she has nothing but kind words about him
Joel has been so incredibly helpful with securing our mortgage. Very responsive, no question is too silly and always has the time to explain all the ins outs of a mortgage. Highly recommend
Joel brokered a bridging loan and a refinance for us. He helped us managed the seemingly endless paper trail. Joel is highly recommended as a thorough professional. Thanks a lot, Joel. Simon and Emee
Joel brokered two loans for us over the last few months. He took the time to look for the best deals during a time of increasing interest rates. A thorough professional - highly recommend.
Joel Bradford was amazing. I called him as we accepted 30 day settlement coz the price was to good to say no to. We didnt have the next home or home loan.
Joel got us a great interest rate, we settled within the 30 days and his communication was outstanding. He was often more in front of all parties involved to make our settlement happen.
I have no hesitation on recommending Joel for any of your mortgage need.
Joel was very helpful and extremely punctual in gaining me pre approval prior to purchasing a commercial property. Highly Recommend Joel and his Mortgage Choice Team.
I recently had the pleasure of dealing with both Joel and Tim and couldn't fault their service. All my enquiries were dealt with in a timely and professional manner, and their total commitment to ensuring a positive client experience was impressive. I would definitely recommend Joel and Tim to anyone seeking the services of a mortgage broker.
Joel was great to deal with, very professional and easy to understand with every option.
Our flooring company required additional machinery with a fast turn around. These guys hit the ground running and got back to us within a couple of hours of first contact. The entire process is stress free and we felt 100 satisfied once we got approval within a very short timeframe. Highly recommended.
Refinancing guide
Considering refinancing? Our guide explains the reasons, costs and steps involved in refinancing your home loan.