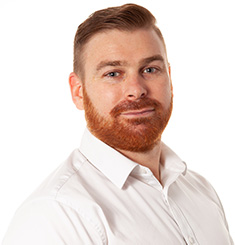 Tim Egan
I grew up on a large cattle farm in Riverina. It was there my interest and passion for commerce and business began!
I started following one of my first passions (working in the automotive industry) over 15 years ago. I have always been fascinated with how things work and how to fix things, so it was only natural that I found an interest in this industry. During my time in this industry, I also completed a trade in Mechanical Engineering. Along with a busy work schedule I also completed a Bachelor's Degree in Commerce Majoring in Accountant.
Whilst working in an automotive dealership, I gained valuable experience in Asset Lending and Business Finance. All of which was supported by my Accounting degree.
I have personally bought 3 houses, each time using a broker and unfortunately, each experience was a little worse than the time before. This is partly where the idea of becoming a broker myself stemmed from. I already loved business, finance. My Passion is espassially in help small buiness's. On top of this I wanted to offer people within my local community a great experience when it came to their home, business and car loans.