Your local Mortgage Broker and Home Loan expert in Sydney CBD
Need help with your finances? Talk to John Chappelow for help with Home Loans, Car Loans, Business Loans, financial advice and more.
Call Us
Office - 0424 781 791
Open Hours
Monday - Friday: 8.00am - 8:00pm
After hours by appointment
Address
Level 1, 83 York Street
SYDNEY,

NSW

2000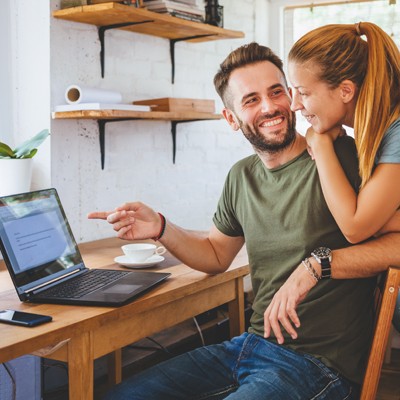 Latest home loan interest rates
As your local mortgage broker, I can help you through the stressful process of securing finance for your first home, next home or investment property.
Let us do all the shopping around and the paperwork, saving you time and money. With so many different lenders on our panel and hundreds of loan options, we will compare your current loan with others in the market to see if we can find you a better deal.
John Chappelow will take the time to explore your individual circumstances and goals to identify the right loan for your needs.
Once we find the most suitable home loan for you, we'll also complete your loan application and follow it through to settlement, keeping you up to date along the way.
Mortgage Choice in Sydney CBD offers professional services including:
If you would like to discuss your situation or if you need a mortgage broker, simply call John on 0424 781 791.
Start your home loan journey today
What services does Mortgage Choice Sydney CBD - John Chappelow offer?
At Mortgage Choice Sydney, our home loan service is at no charge to our customers because the lenders pay us a commission after your home loan settles, so you get all of our expertise at no cost to you.
If you're ready to speak with a home loan expert about your situation, then reach out to John Chappelow to discuss your needs. Call 0424 781 791.
The right home loan for your needs
Our mission is to find the right home loan for your individual needs and to always have your best interests at heart. Plain and simple. Which is why we have such a wide range of lenders to choose from. We can search through hundreds of products to find something tailored to your situation. ~
John was very proactive, diligent and has strong experience across the lending market and very easy to work with.

He has worked meticulously and tirelessly to find us the best loan structure to support our needs. He is highly motivated to ensure you get the best deals with the right outcome.

My wife and I highly recommend John from mortgage choice
Hi John,

Martin H here, you assisted me regarding my loans. I just wished to say thank you very much for your assistance, I have now received notifications of my new rates and have calculated that you have saved me net $6,643 per year, about $128 per week extra in my pocket, this is considerable and I thank you very much for following up on my behalf.

Many thanks
Martin
John was absolutely fantastic, having to deal with, and sort out our bank's constant errors in mortgage paperwork. He definitely deserves a bonus and is highly recommended!

John is very honest and very helpful. You'll never go wrong with him.
John was extremely helpful last year. We almost gave up with our reno due to not enough funding and had difficulties with refinancing but John worked so hard to get the refinance amount that we needed. He also got us a better rate which was a bonus. I highly recommend him for your loan needs. It's always good to check whether you can get a better deal and John is the one you want to help you with !!!
John was very understanding of our situation and had the foresight and analytic ability to see that we were good credit despite appearances. He was patient with us throughout the mortgage process, guided us well in choosing the lender and he explained things clearly. We wish you the best and hope to work with you again
John was very helpful, went above and beyond for what I expected.
Highly recommended.
I owe him a beer. It's the least I can do next time I see him.
John assisted me through the process of refinancing and got me a fabulous rate. He made the entire process stress free and I will definitely be utilizing his services in the future! Highly recommended!!
John was great to deal with and secured a fantastic interest rate for us. I highly recommend him.
Our deal was not the most straightforward, but Johns experience & knowledge ensured what got a great outcome. Thanks mate.
Refinancing guide
Considering refinancing? Our guide explains the reasons, costs and steps involved in refinancing your home loan.