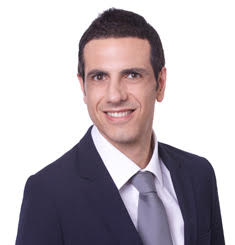 John Costa
Mortgage Broker | Owner
I am a passionate Mortgage Broker who enjoys assisting clients navigate what can be a complex maze of the many banks and loan products on offer. Adept at matching clients with the right type of home loan and developing the correct loan structures. Specialising in Owner Occupied and Investment property loans, I like to build a strong rapport with my clients and seeing them build on their property portfolio's.
Steven Wong
Financial Adviser
Having seen close friends go through financial hardship and the difference that getting the right financial advice can make, I am an extremely passionate and strong believer of planning sooner rather than later when it comes to goal setting.

It's rewarding to see the end result of a financial plan and knowing that I have made a positive change to my clients' lives. My goal is to support and build long-term relationships with my clients and ensure they are given the best possibly opportunity to achieving their goals.